How to Make Fine Shreds of Cucumber
Long, thin...ideal for adding to noodle dishes or salads.
Recipe By: Deepseafish (https://cookbuzz.com/kitchen/269)
Serves 2 Cook: 3 min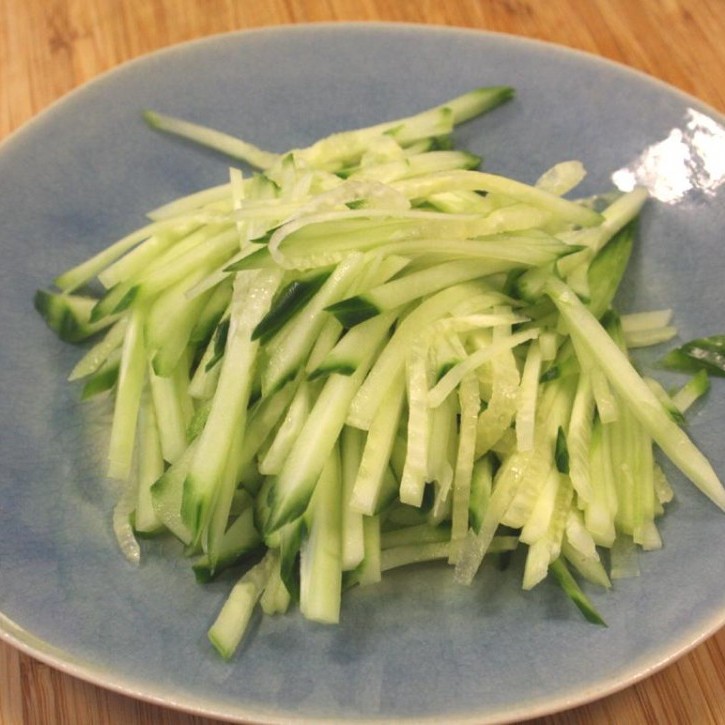 Method
1
Peel the cucumber lightly with a peeler.
2
Cut diagonal slices as long as possible, 1mm thick.
3
Pile up the slices and cut into fine shreds 1mm thick.
4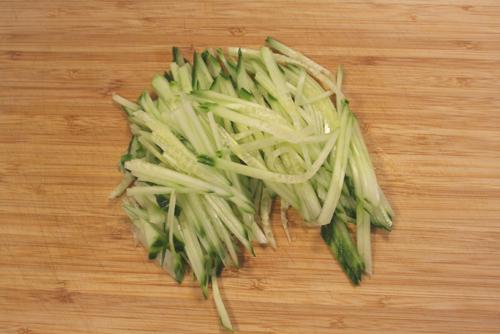 Sprinkle with a pinch of salt and rub in, then pat dry.
5
How to make the
sauce
for chilled Chinese noodles, see this recipe.
How to make
chilled Chinese noodles
, see this recipe.
6
Tips & Note