Easy Aubergine with Miso sauce 簡単ナス味噌
Aubergine (eggplant) and miso are a match made in heaven. Cooking thick sliced of aubergine is a bit of hassle, but with a microwave, it's done in 3 minutes. All that's left is to stir fly it with the miso sauce.
Translated by Chat GPT
Recipe By: Deepseafish (https://cookbuzz.com/kitchen/269)
Serves 1 Cook: 10 min
Ingredients
| | |
| --- | --- |
| Aubergine | 1 |
| Springonion | 1 |
| Katsuobushi flake | 1 tbsp |
| Veg oil | 1 tbsp |
| Sesame oil | 1 tbsp |
| Chilli oil (optional) | as you like |
| 【Miso sauce】 | |
| Miso | 1.5 tbsp |
| Mirin | 1 tbsp |
| Sake(white wine) | 1 tbsp |
| Water | 1 tbsp |
| Sugar | 1/2 tbsp |
| Soy sauce | 1 tsp |
| Dashi (powder) | 1 tsp |
Method
1
Roughly chop the aubergine into bite-sized pieces. No need to peel the skin.
2
Place the aubergine into a microwavable bowl, cover lightly with cling film, and microwave it for 3 minutes(900 watts). Leave it aside for a while to cool down.
3
Meanwhile, prepare the miso sauce. Feel free to fine-tune the flavor to your liking.
4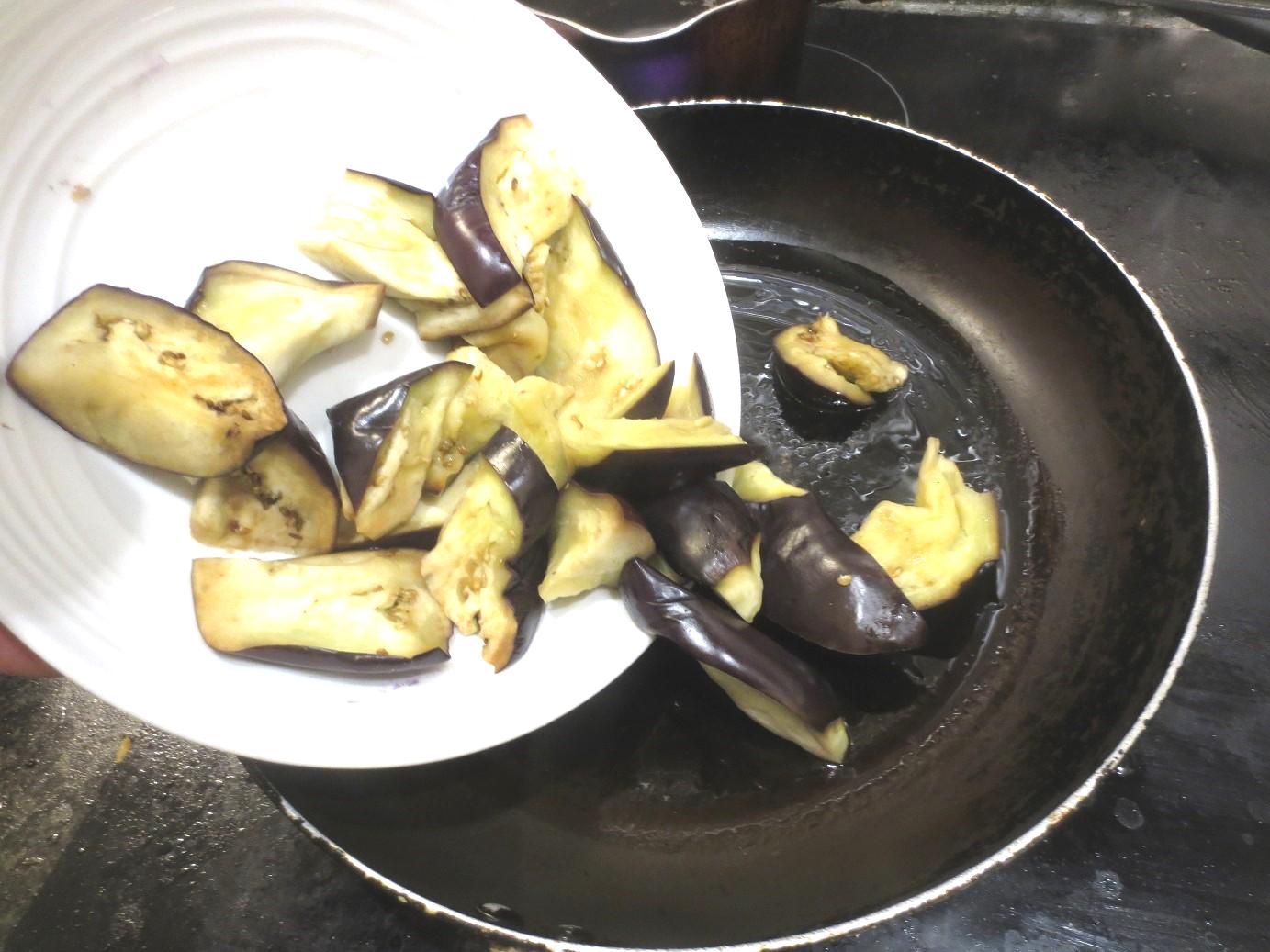 Heat oil in a frying pan over high heat, then add the aubergine from step 2 and cook for about 3 minutes.
5
Turn the aubergine over frequently to cook them evenly,
6
Reduce to medium heat and pour in the miso sauce, stir-frying for about a minute to coat the aubergine well.
7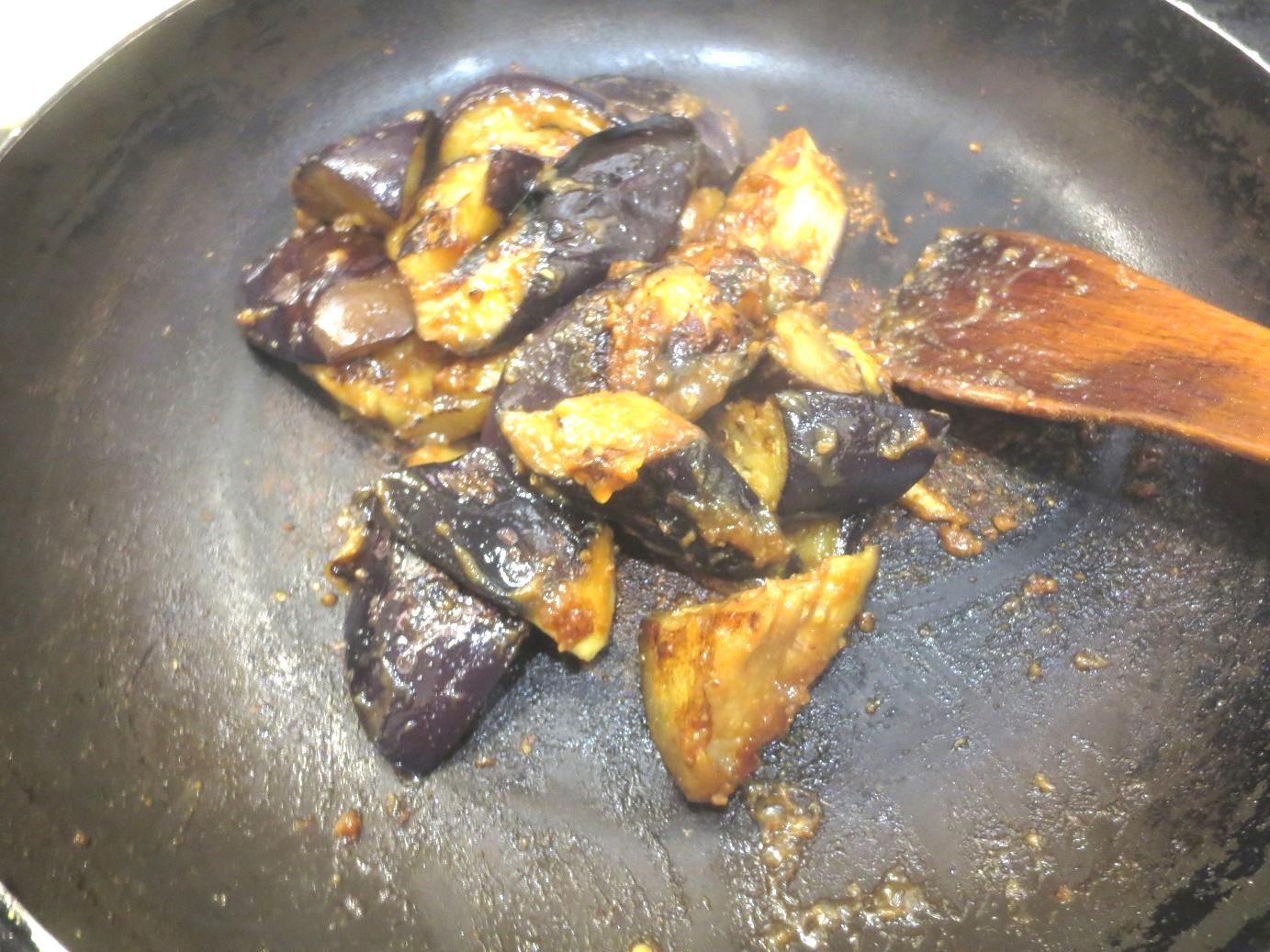 Add sesame oil and mix well. Plate the aubergine, garnish with finely sliced spring onions and bonito flakes. It's even more delicious with a drizzle of chili oil on top.





Tips & Note