How to Present Stylish Cucumbers
You can of course serve cucumber as it is, but if you present it a little more decoratively, it will make your table look splendid.
Recipe By: cookbuzz (https://cookbuzz.com/kitchen/454)
Makes 2 Cook: 1 min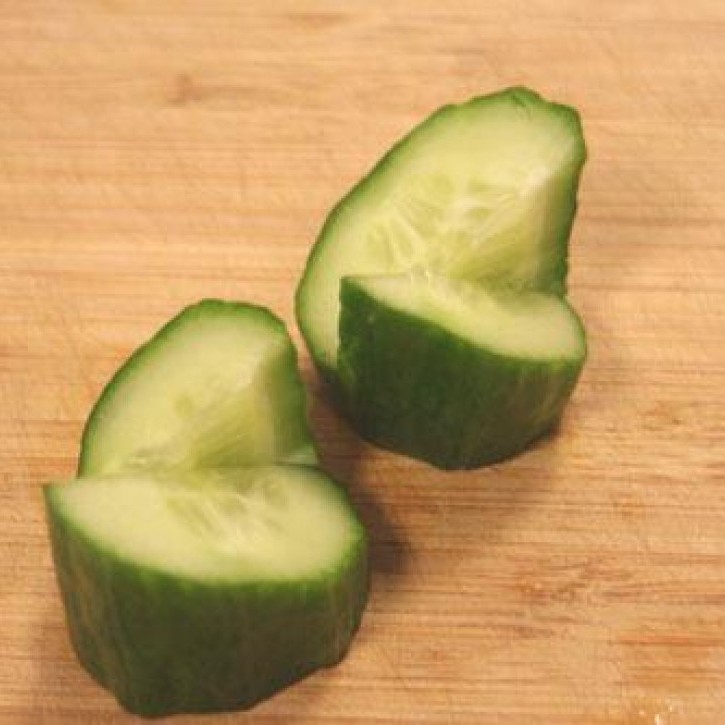 Method
1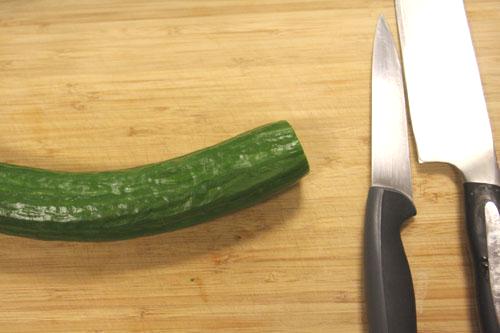 Prepare two knives. One thin and narrow like a petit knife would be good. Cut the cucumber into 4cm lengths.
2
Use the petit knife to cut through the middle of the cucumber almost the whole way. Make sure the knife cuts straight so that the two halves are the same.
3
Use the second knife to cut diagonally until it hits the petit knife. The diagonal cut should extend above and below the petit knife incision.
4
Turn the cucumber over and repeat Step 3. Remove both knives.
5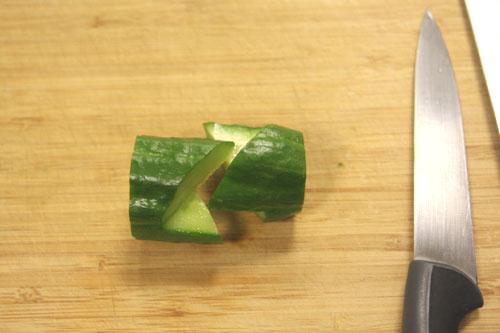 Pull apart the two halves, they should separate quite cleanly. It's so easy! Maybe the cucumber would never know it's been cut in half, it's so painless.
6
Standing upright, it should look like this.
7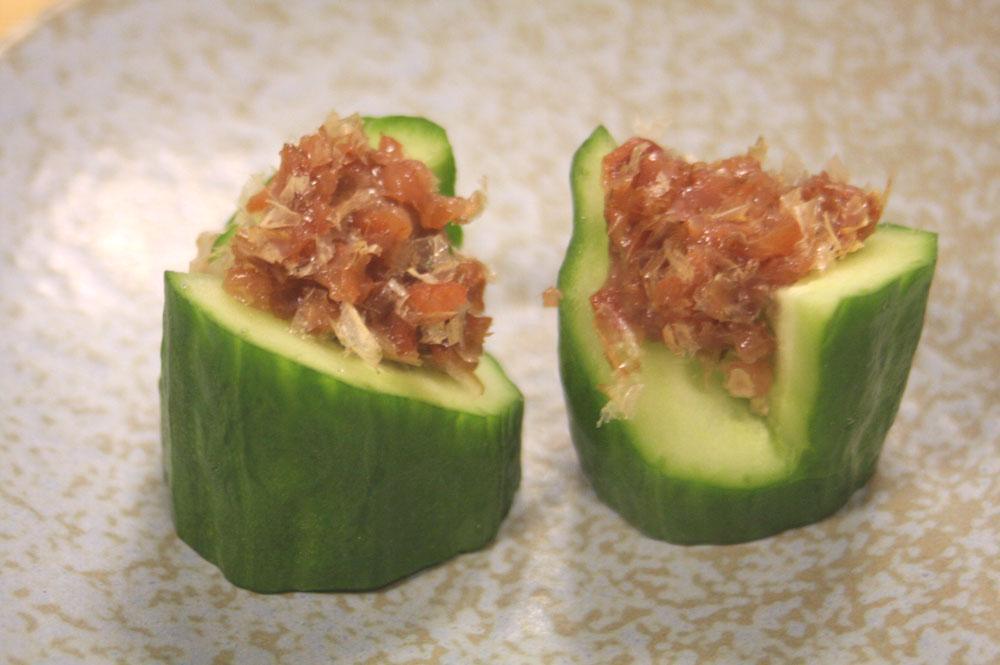 Make a typical Japanese
izakaya tapas
by putting a mixture of sour plum and bonito flakes on top, see this recipe.
8
Or how about a delicious and simple topping with
Branston pickle
?
Tips & Note