How to Make a Checkered Cucumber
It might look impossible at first glance, but you don't need any professional skill. Your dinner table will look amazing. Awesome!
Recipe By: cookbuzz (https://cookbuzz.com/kitchen/454)
Serves 2 Cook: 5 min
Method
1
Cut the cucumber in half lengthways.
2
Cut out wedges with a small sharp knife at equal intervals and to the same depth.
3
It will look like this from the side. To make it look attractive, cut the wedges down to half way so the cut part and the remaining green part are the same width.
4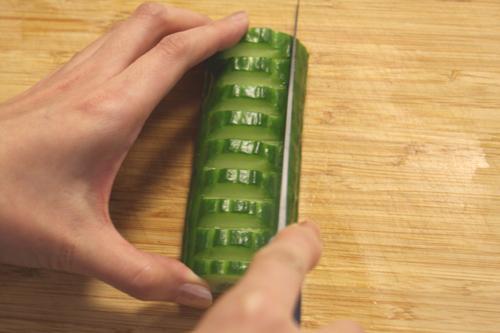 Now cut the cucumber vertically into 8 or 10 even slices, all the way through.
5
Once sliced, slide the cucumber a bit to look like this.
6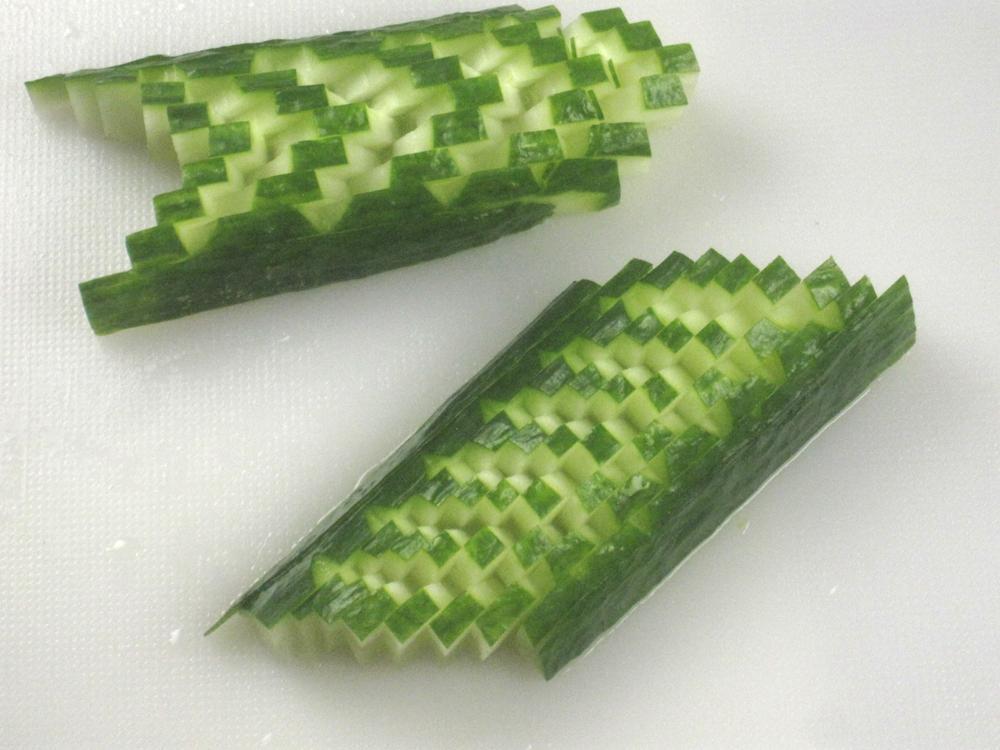 If you shift it by half and then move the other half back to the original position it will look like an arrow shape (top photo).
7
Cut them into squares to look like sushi. Of course, it's all entirely edible.
Tips & Note