Avocado with a Chilli Honey
Everyone knows avocado and honey go hand in hand. Add some fresh red chilli (or paprika) to give it a really good kick.
Recipe By: Tobuchan (https://cookbuzz.com/kitchen/25)
Serves 1 Cook: 3 min
Ingredients
| | |
| --- | --- |
| Avocado (ripe) | 1 |
| Fresh red chilli | as required |
| Honey | as required |
| Paprika (optional) | as required |
Method
1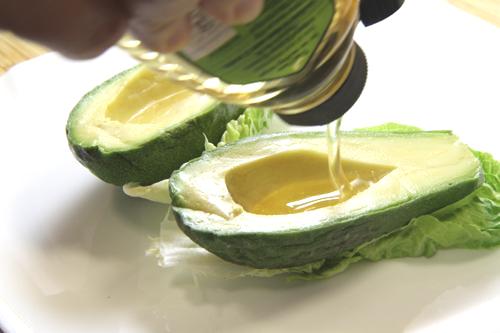 Cut the avocados in half lengthways and carefully remove the stone. Drizzle as much honey as you like...personally I love acacia honey.
2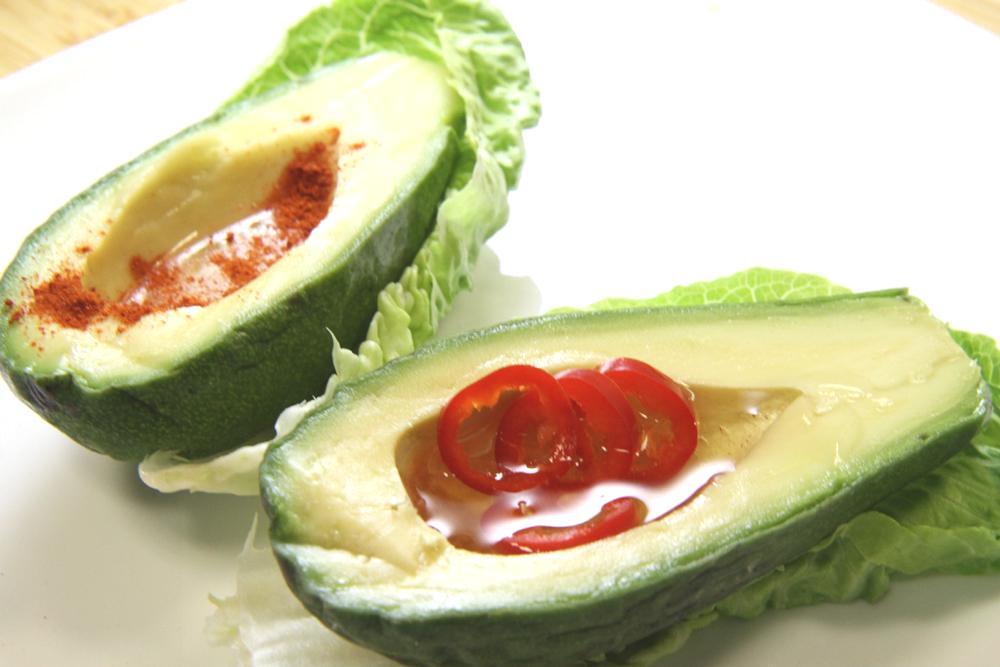 Slice the fresh red chili and put on top. Deseed the chilli if you don't like it too hot.
Tips & Note
Similar Recipe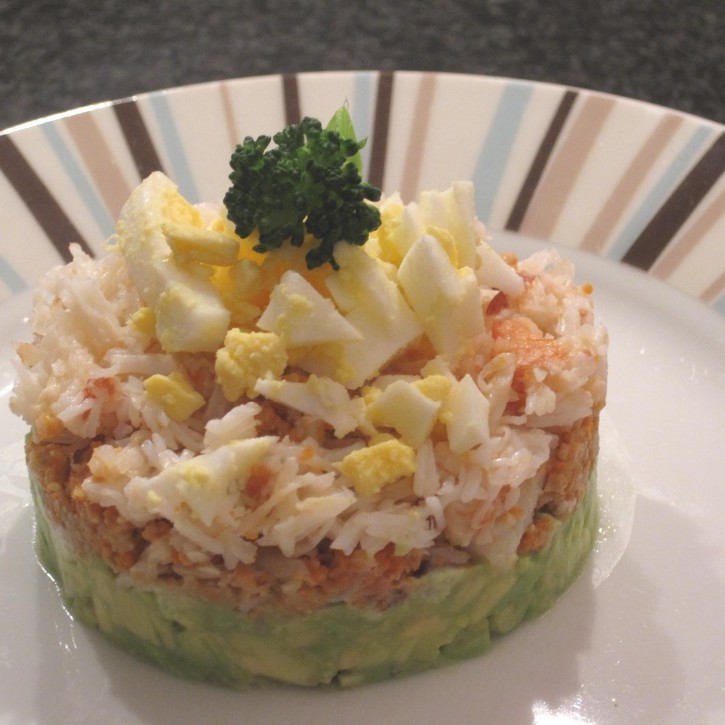 I added some chopped boiled egg into my favourite avocado and crabmeat starter and put it in a mould to make an attractive and fashionable dish.
Ripe avocado, Mayonnaise, Dressed crabmeat, Ponzu vinegar or lemon juice, Hard boiled egg