How to Prepare Eddoes
8 minutes in a microwave makes it a great ingredient.
Recipe By: cookbuzz (https://cookbuzz.com/kitchen/454)
Serves 1 Prep: 10 min
Ingredients
| | |
| --- | --- |
| Eddoes | |
| Knife | |
| Microwaveable Plate | |
| Cling film | |
| Microwave | |
Method
1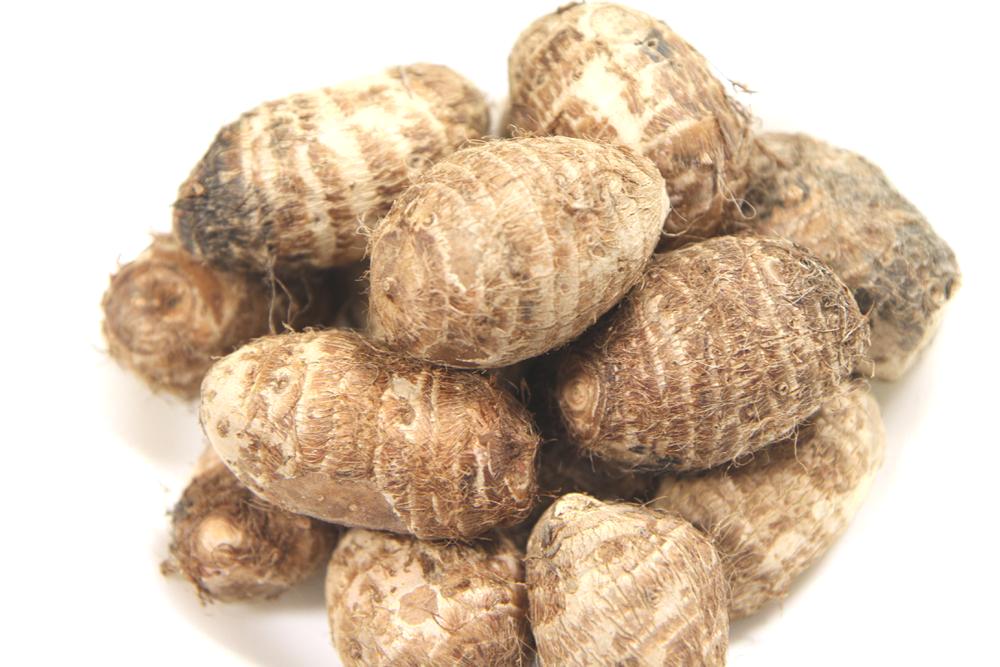 These are eddoes that you can buy in Tesco.
2
Cut off the tops and bottoms of the eddoes and score into the center. Rotating the eddoe round makes it easier to do this.
3
Now score from top to bottom in a vertical direction Repeat on the other side.
4
Place the eddoes in a dish and wrap with cling film, then put in the microwave for 8 minutes. Turn the plate 180 degrees once during this time.
5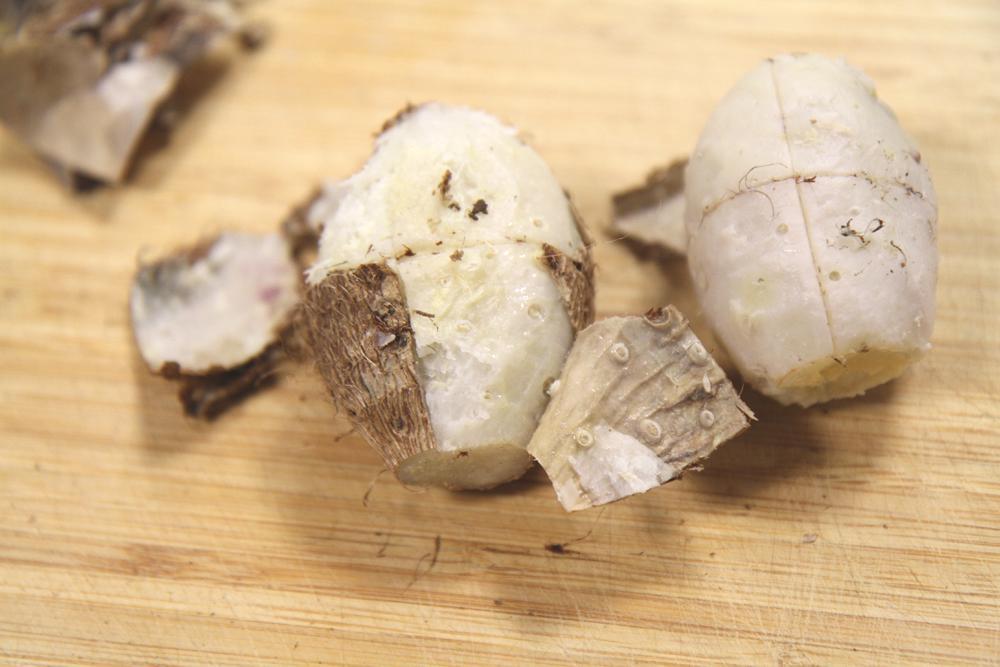 Leave the eddoes to cool slightly. When they become hand-hot, you can peel off the skins easily. Some might still stubbornly keep their skins, so you'll need to resort to a lethal weapon - your knife.
6
Thanks to the eight minutes in the microwave, your eddoes should now be cooked through...
7
Tips & Note