Strawberry Danish Pastry
Instant Danish pastry teatime treat using strawberry jam!
Recipe By: cookbuzz (https://cookbuzz.com/kitchen/454)
Makes 12 Prep: 20 min Cook: 30 min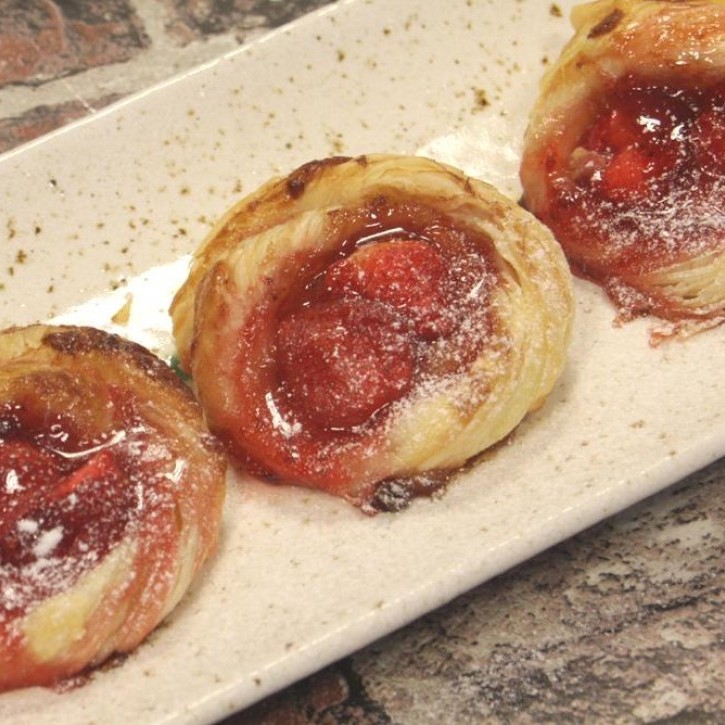 Ingredients
| | |
| --- | --- |
| Puff pastry sheet | 1 |
| Granulated sugar | 15g |
| Strawberry jam | 4-5 tbsp |
| Fresh strawberries | 12 |
| Melted butter | 20g |
| Granulated sugar | 3 tbsp |
| Water | 1 tbsp |
Method
1
Spread out the puff pastry sheet. As it's not sweet, sprinkle the sugar evenly all over.
2
Cut into 3cm widths to make 12 long strips. Hold each end and twist to make spirals.
3
It looks really attractive if you then roll each spiral into a flower shape (tuck in the end underneath).
4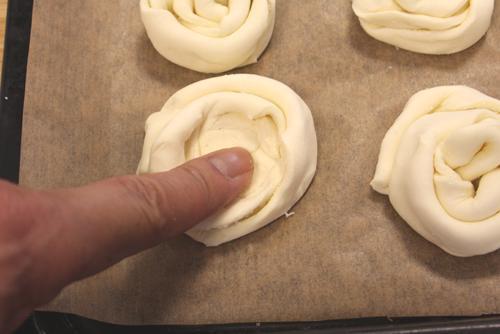 Put a baking sheet on an oven tray and arrange the pastry flowers evenly on top. Press a hollow in the middle part of each flower with your index finger to make a hole for the jam.
5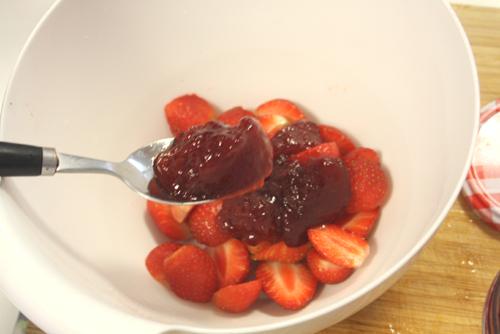 Cut the fresh strawberries in half and mix with the jam.
6
Brush the pastry with the melted butter.
7
Place a small spoonful of jam with two pieces of strawberries in each hollow and bake for 30 minutes in an oven preheated to 180 ℃.
8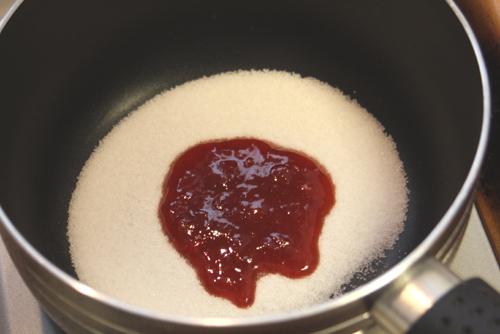 Make a glaze: put 3 tbsp granulated sugar in a pan with the rest of the jam from Step 5. Add the water and heat on medium.
9
Pour a teaspoon of glaze onto each Danish pastry once removed from the oven and allow to cool.
Tips & Note