How to Cut Open and Clean Sardines
So simple using kitchen scissors rather than a knife.

Recipe By: Purihirunesan (https://cookbuzz.com/kitchen/56)

Ingredients
Method
1
Cut the heads off the sardines.
2
From the head end, cut off 5mm along the belly towards the tail. Remove the organs.
3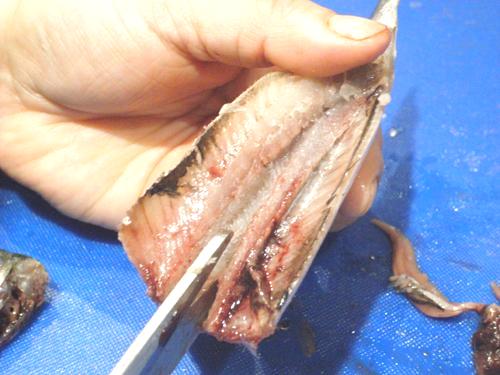 Place the scissors to the left of the spine and cut boldly towards the tail to start to remove the central bone.
4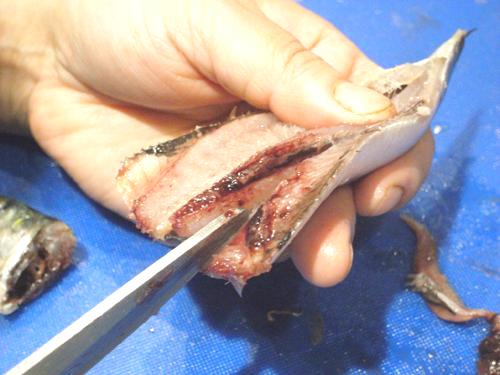 Repeat on the right side of the spine.
6
Remove the bone to keep the sardine with flesh only. Clean under cold running water and pat dry.
Tips & Note