Cherry Tomato Compote
It is a fancy dessert that you can make super easily. The cooking time does not include time to freeze the cherry tomatoes in advance, nor the time for chilling.
Recipe By: Yukari Elliott (https://cookbuzz.com/kitchen/31)
Makes 20 Cook: 8 min
Ingredients
| | |
| --- | --- |
| Cherry tomatoes | 20 |
| Water | 200ml |
| Sugar | 3 tbsp |
Method
1
Freeze the cherry tomatoes.
2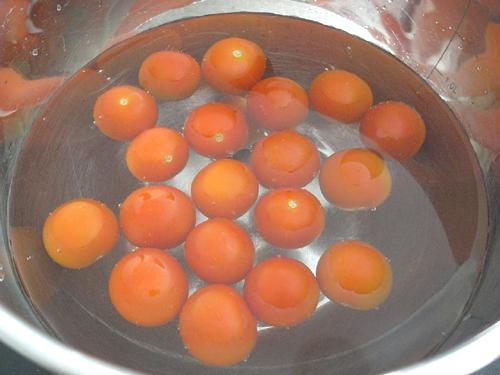 Once frozen, soak in some water and peel.
3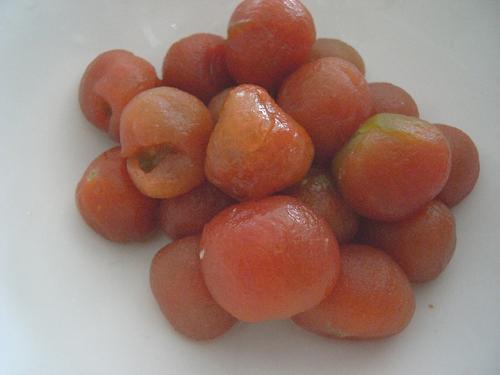 Cut a notch with a knife on each tomato to make it easier to peel.
4
Put the water and sugar in a small pan, bring to the boil, then turn the heat off. Carefully drop in the tomatoes and put the lid on. Allow to cool.
5
Chill in the fridge then serve!
Tips & Note
Method
5
Chill in the fridge then serve!