Delicious Simmered Soya Beans
Traditionally, it takes time to prepare these beans, soaking overnight first. But if you want to eat them now, here's how to do it!
Recipe By: midnight kitchen (https://cookbuzz.com/kitchen/111)
Serves 4 Cook: 90 min Nutrition: 150 cals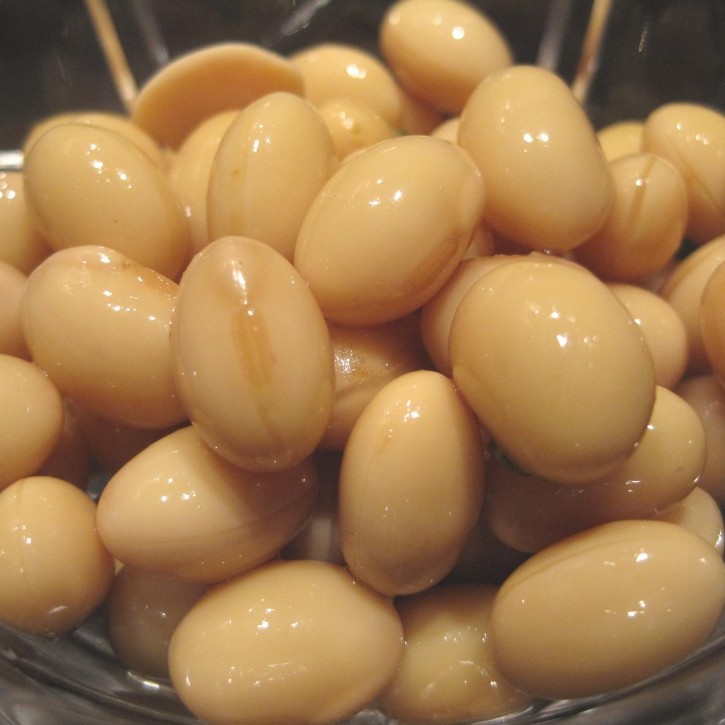 Ingredients
| | |
| --- | --- |
| Soya beans | 1 cup |
| Water | 300ml |
| Noodle soup granules | for 2 people |
Method
1
Here are the ingredients. You can use ready noodle soup instead of granules if you like. You need to make a soup twice as thick as udon or soba noodle soup.
2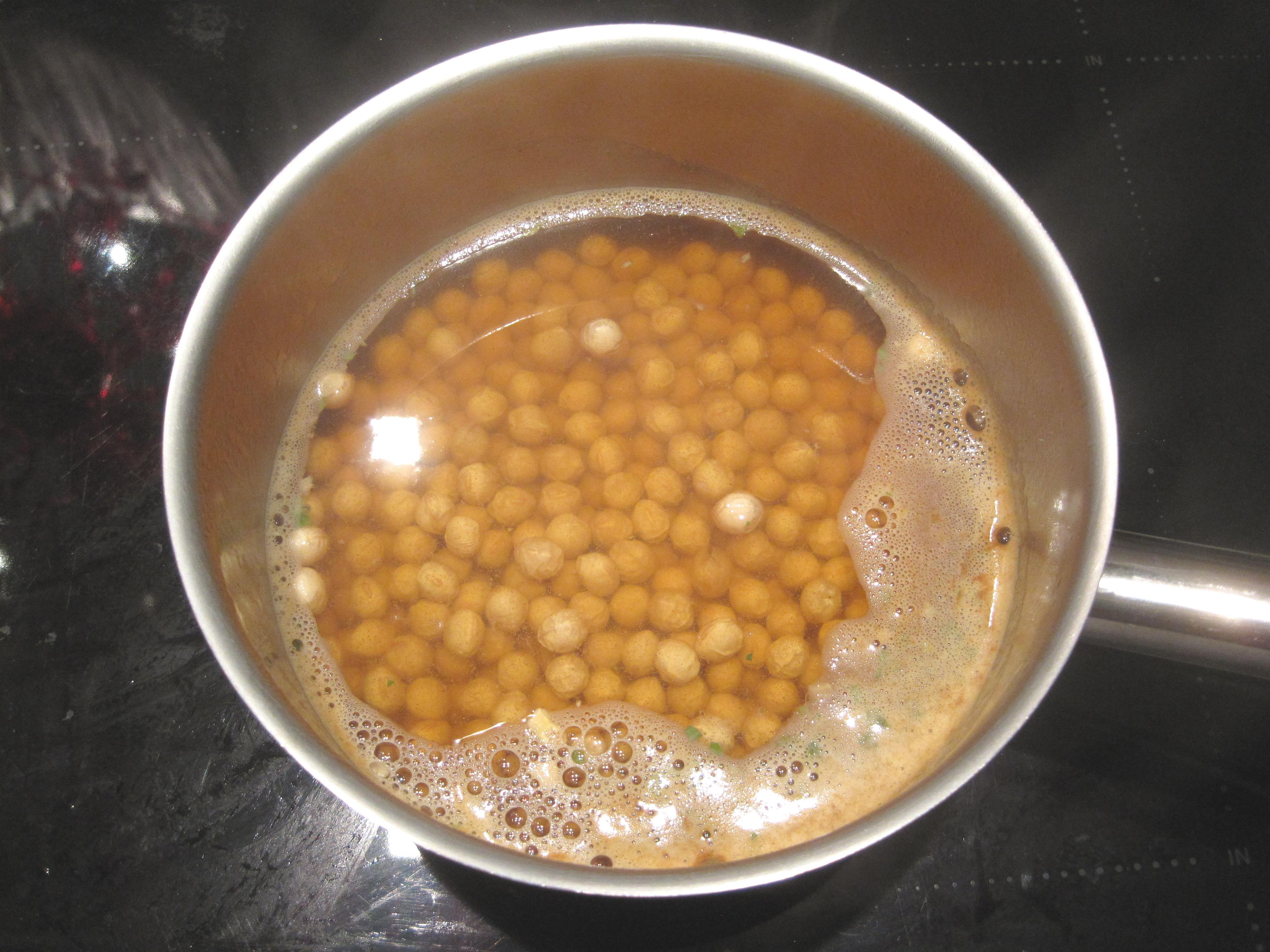 Bring the noodle soup to the boil and add the washed soya beans and put the lid on. Simmer for 1 hour.
3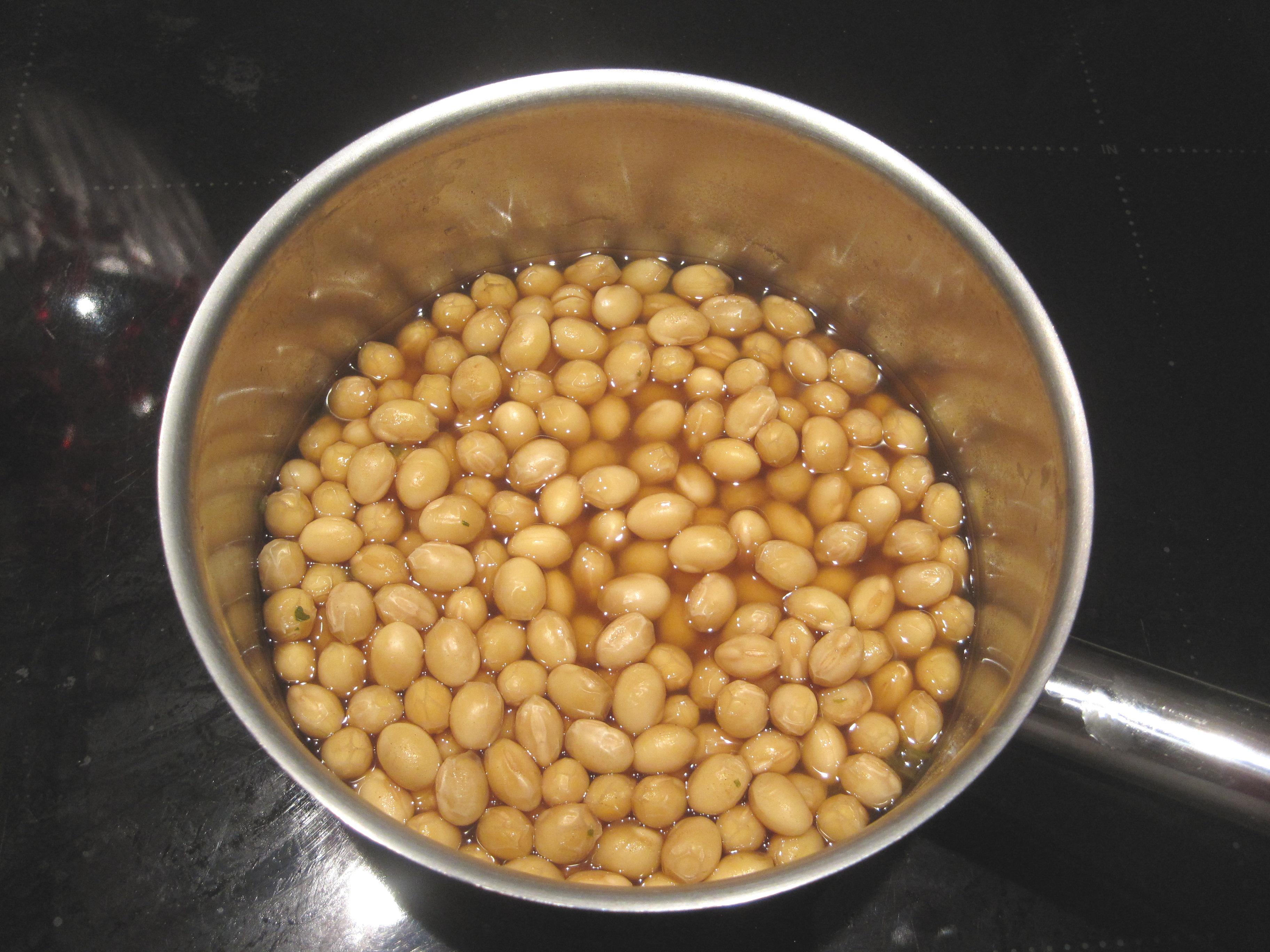 Top up with more water to ensure the beans are covered. Simmer for a further 20 minutes.
4
The beans are ready. Enjoy as they are, but once allowed to cool, they develop more flavour. The wrinkled appearance will also disappear as the beans cool.
Tips & Note