Quick and Easy Tuna and Tofu Mousse
Simply microwave the tuna and tofu and garnish with vegetables - delicious!
Recipe By: midnight kitchen (https://cookbuzz.com/kitchen/111)
Serves 2 Cook: 5 min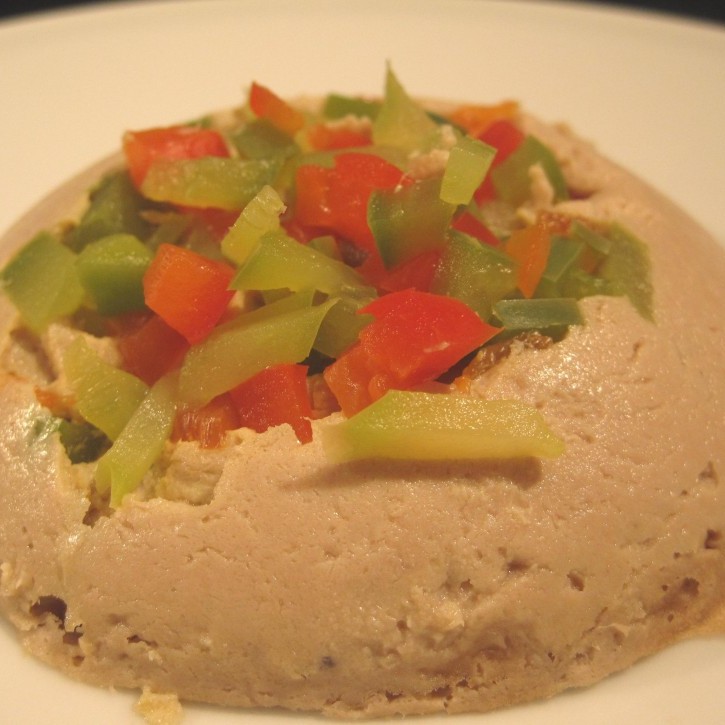 Ingredients
| | |
| --- | --- |
| Tinned tuna | 1 |
| Tofu | 150g |
| Noodle stock concentrated (mentsuyu) | 1 tbsp |
| Vegetables for garnish | as required |
Method
1
Wrap the tofu in kitchen paper and place a weight on it to remove the moisture.
2
Finely chop your favourite vegetables for the garnish and put in a bowl. I used colourful peppers this time. Asparagus or mangetout or carrots will work just as well.
3
Blend the tofu and drained tuna and noodle stock. If you like some texture, add the tuna later.
4
Pour the mixture from Step 3 onto the chopped vegetables and microwave for 5 minutes (600W).
5
Allow to cool then turn over onto a serving dish. You can serve as it is if you put the mixture in first then top with the vegetables before microwaving.
Tips & Note