Easy Smoked Salmon Sushi
Use two baking trays (size 18cm×12cm, 1cm high) from John Lewis to make perfect sized sushi.
Recipe By: Tobuchan (https://cookbuzz.com/kitchen/25)
Serves 2 Prep: 15 min Cook: 10 min
Ingredients
| | |
| --- | --- |
| Sushi rice | for one |
| Spring onions | 2 |
| Smoked salmon | 120g |
| Wasabi | as you like |
Method
1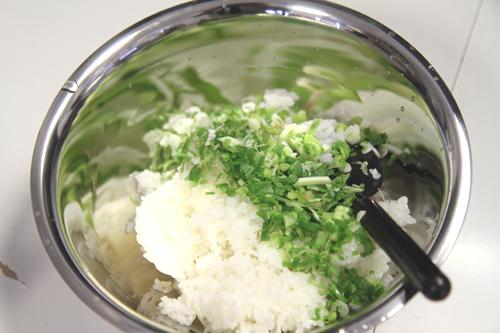 Add the sushi vinegar and finely chopped spring onions to the cooked rice and mix well to make sushi rice.
2
Lay a large sheet of cling film in a baking tray so that there is plenty over the two edges, then place the smoked salmon on top in an even layer.
3
Top evenly with the sushi rice from Step 1 then cover over with the cling film. Press down firmly.
4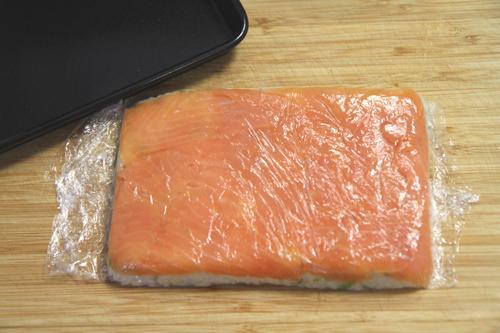 Turn the tray over and lift it off, keeping the cling film on.
5
Slice into 9 square pieces with wet a knife. You could easily cut into 12 to make them bitesize.
6
Remove from the cling film, and arrange on a dish. Garnish with the wasabi and enjoy!
Tips & Note