Rice Cakes in Dashi Stock (Mochi Agedashi)
Perfect for New Year using leftover rice cakes.
Recipe By: Torajiro Kuruma (https://cookbuzz.com/kitchen/62)
Serves 1 Cook: 15 min
Ingredients
| | |
| --- | --- |
| Rice cake | 1 |
| Potato starch | as required |
| Noodle stock (mentsuyu) | 2 tbsp |
| Mooli | as required |
| Spring onion | 1/2 |
| Vegetable oil | as required |
Method
1
Use the ready rice cakes that are already scored to split into four. Dredge with the potato starch.
2
Put the oil in a pan and heat to 100C then add the rice cake and fry for 4-5 minutes. If the oil is too hot or you fry for too long, the rice cake will start to melt so take care.
3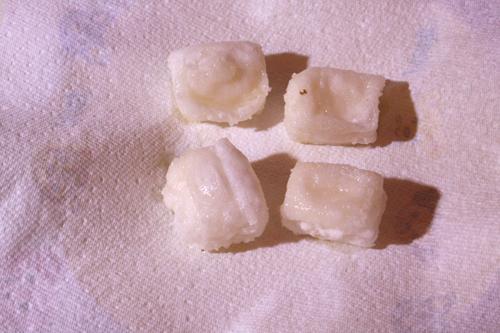 Transfer the rice cake to kitchen paper to remove excess oil.
4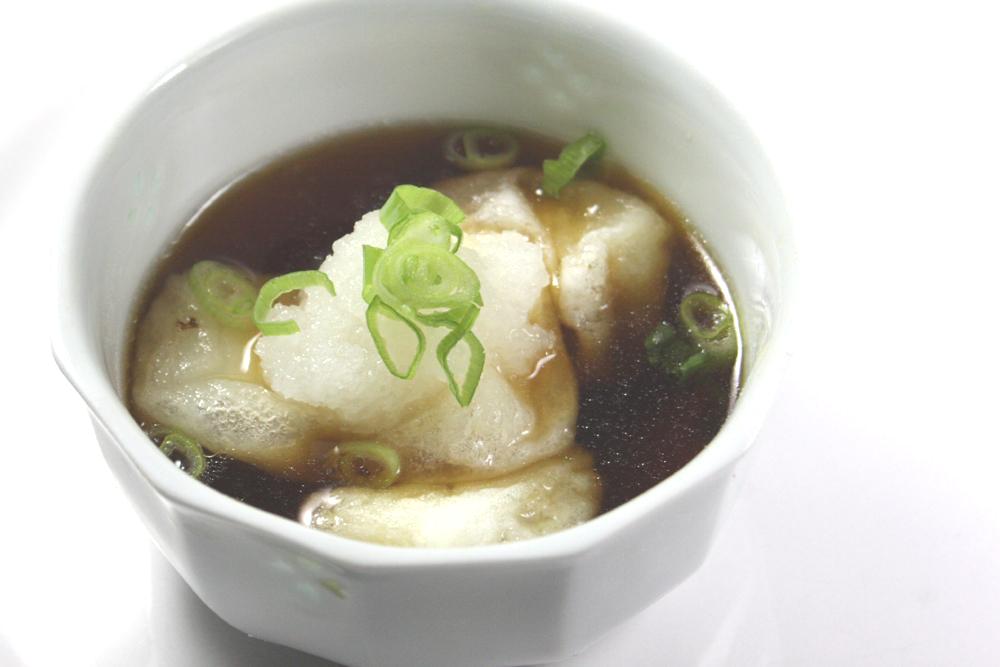 If the noodle broth is concentrated, add water to get the preferred consistency and depth. Heat the broth and pour over the rice cakes in a serving bowl and garnish with chopped spring onion and grated mooli.
Tips & Note