Addictive! Japanese Lettuce Salad in three minutes
Just chop up the lettuce, put in a ziplock bag with the seasoning and shake it. It's delicious just as it is. If you can wait 10 minutes, it will be more delicious! It's a salad that won't be beaten by chopsticks!
Recipe By: cookbuzz (https://cookbuzz.com/kitchen/454)
Serves 1-2 Cook: 3 min
Ingredients
| | |
| --- | --- |
| Lettuce | 1/2 |
| Nori sheet | 1 |
| Mentsu-yu (shop-bought noodle soup concentrated ×3) | 4 tbsp |
| Sesame oil | 1 tbsp |
| Toasted and crushed sesame seeds | 2 tbsp |
| Vinegar | 1 tbsp |
| Sesame seeds (whole) | optional |
Method
1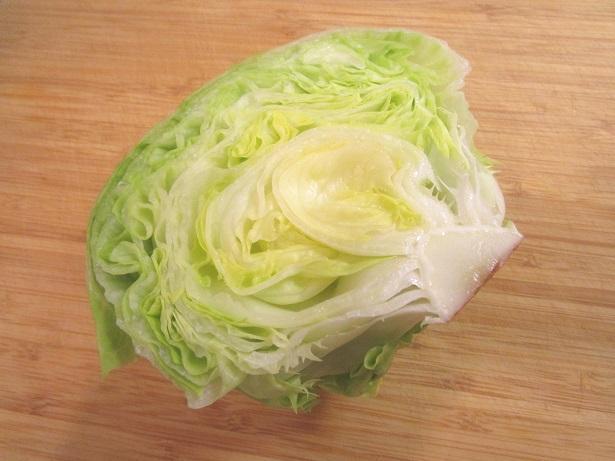 Cut the lettuce into bite-size pieces.
2
Put in a colander and wash thoroughly in cold running water. Drain it well and press it tightly with kitchen paper to dry thoroughly. This is important.
3
Put the lettuce in a ziplock bag, then add the cut or chopped grilled seaweed.
4
Add the x3 concentrated mentsuyu, sesame oil, white sesame seeds and vinegar.
5
When the lettuce is nicely covered by the sauce, close the bag and roll it, squeezing out the air.
6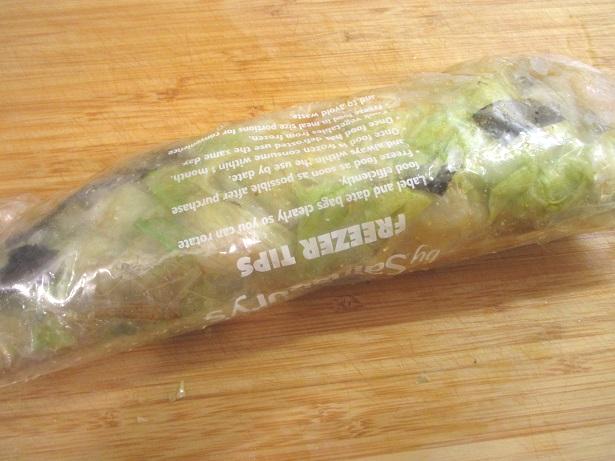 It is delicious to eat as it is, but it will be more delicious if you let it sit in the refrigerator for about 10 minutes.
7
Serve in a bowl and sprinkle with white sesame seeds if you like.
Tips & Note