Sushi Italiano featuring Parma Ham!!
Parma ham, mozzarella cheese, tomatoes, olive oil... It's 100% Italian style!
Recipe By: Tobuchan (https://cookbuzz.com/kitchen/25)
Serves 2 Prep: 15 min Cook: 10 min
Ingredients
| | |
| --- | --- |
| Sushi Rice | for one |
| Spring onions | 2 |
| Parma ham slices | 6 |
| Mozzarella cheese | as required |
| Tomatoes | as required |
| Extra virgin olive oil | as required |
| Black pepper | as required |
Method
1
Add the sushi vinegar and finely chopped spring onions to the cooked rice and mix well to make sushi rice
2
Use 2 baking trays, size 18cm × 12cm, 1cm deep (I bought them from John Lewis).
3
Lay a large piece of cling film in the tray then place the sliced parma ham evenly on top.
4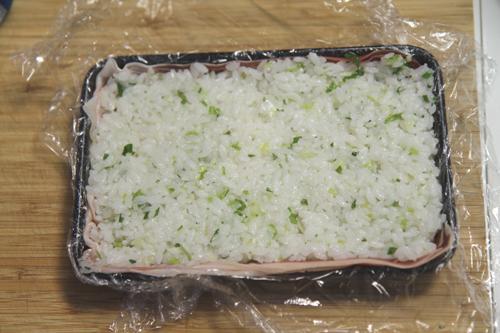 Top with the sushi rice from Step 1 evenly and cover with more cling film. Press down firmly.
5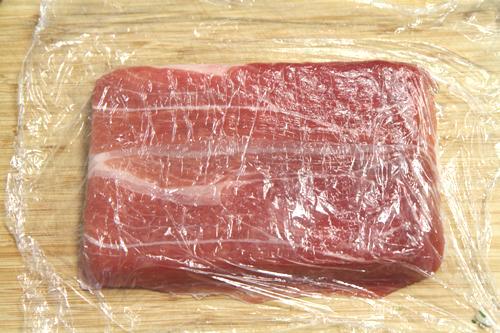 Remove the cling film covering the rice and turn the tray over onto a chopping board, then remove the tray.
6
Slice into 12 equal pieces, wetting the knife before each cut.
It really looks like fresh tuna sushi here, doesn't it?
7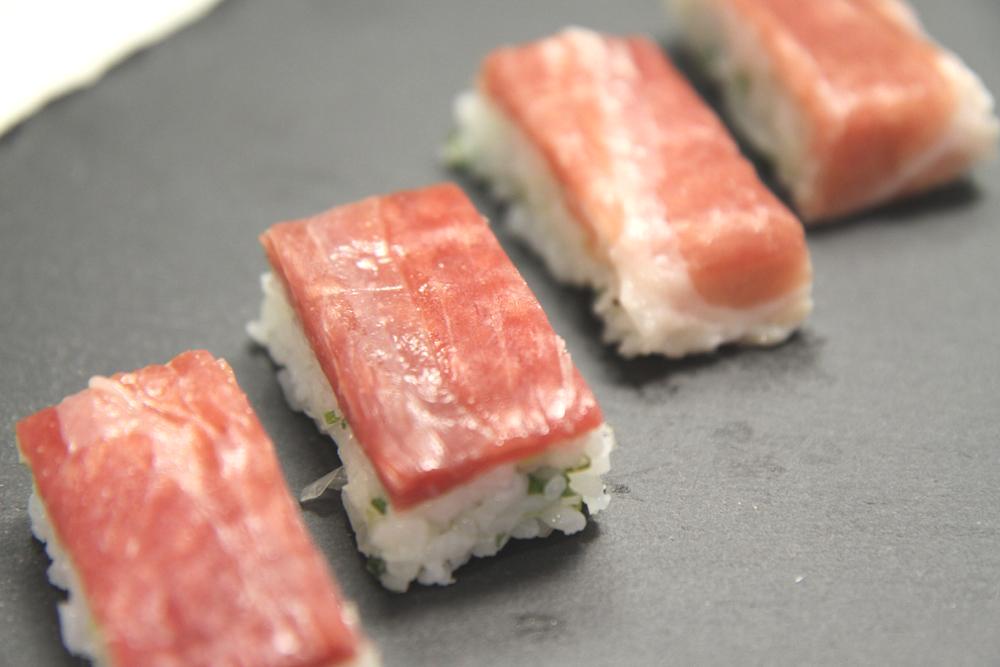 You can enjoy as it is if you like, but to make it more Italian, decorate with mozzarella and tomato and drizzle with a touch of olive oil.
8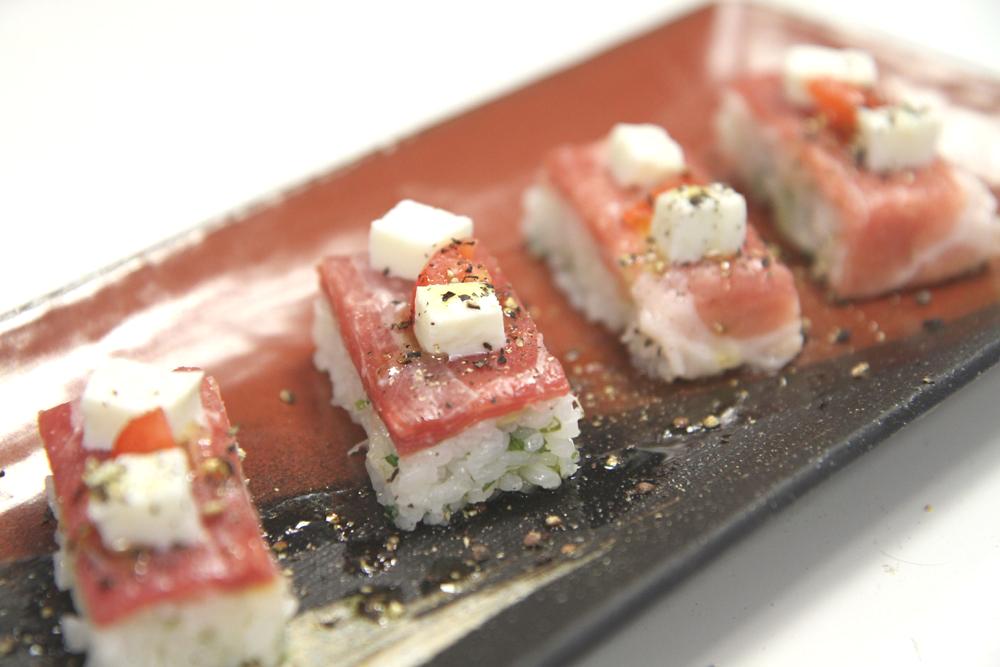 Sprinkle with some black pepper, now enjoy!
Tips & Note