Drained Yogurt Curds With Fruits
A thick and creamy yogurt dessert.

Recipe By: tomato girl (https://cookbuzz.com/kitchen/54)
Serves 4 Prep: 360 min Cook: 5 min
Ingredients
| | |
| --- | --- |
| Plain yogurt | 250g |
| Fruit salad | 8 tbsp |
| Honey | 4 tbsp |
Method
1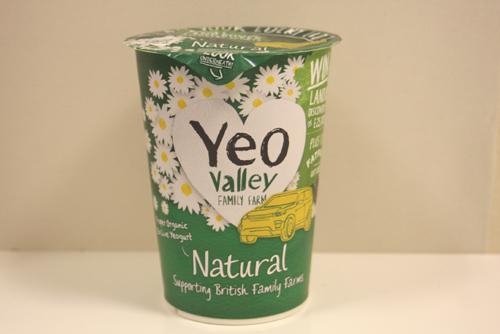 I used this plain yogurt.
2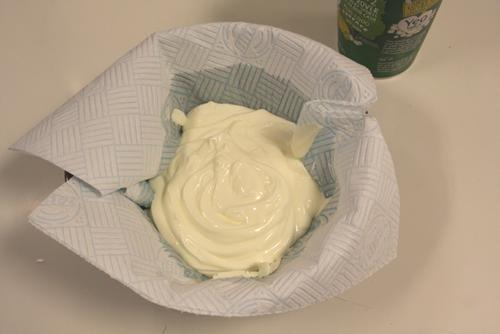 Put a colander in a bowl and put 3-4 layers of kitchen paper in it. Pour in the yogurt and cover with the kitchen paper.
3
Put lots of water in another bowl and cling film it to create a weight on top of the yogurt in kitchen paper.
4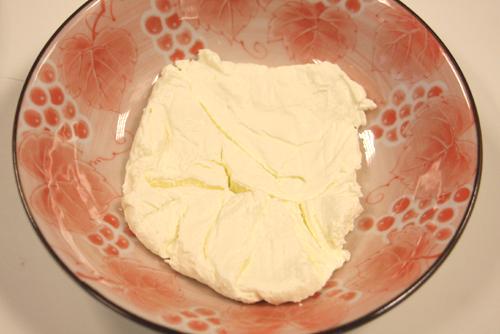 Put in the fridge for 2 hours. You'll find a firm solid yogurt with the whey in the bowl.
5
Divide Step 4 into four and put into four ramekins. Top with your favourite cut fruits and drizzle honey over the top before serving.
6
Here is the full recipe for making drained yogurt curds: recipe ID: 1916.
Tips & Note
●There is an Indian dessert called shrikhand using the yogurt curds, you just add cane sugar and mix
Tips & Note
●There is an Indian dessert called shrikhand using the yogurt curds, you just add cane sugar and mix