How to Make Solid Yogurt
This solid yogurt is ideal for desserts or in a salad.
Recipe By: Tobuchan (https://cookbuzz.com/kitchen/25)
Serves 4-6 Prep: 360 min
Method
1
I used the whole amount of this Yeo Valley tub, it turns into half the weight when you get rid of the whey.
2
Put a colander in a bowl and lay 5-6 kitchen papers in it. Pour in the whole tub of yogurt and fold over the kitchen paper.
3
Fill a small bowl with water and cover with cling film. Use as a weight to put on top of the yogurt and keep in the fridge overnight.
4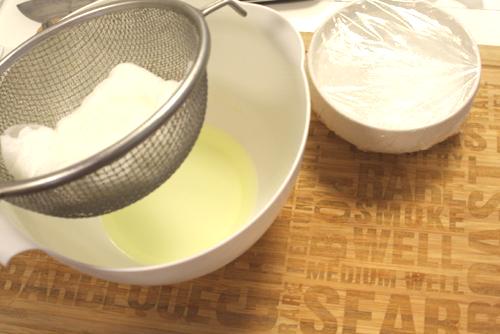 You should get about 1 glass of whey (you can keep this for other recipes as it's very nutritious).
5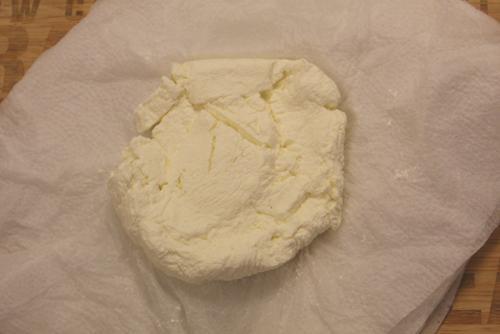 This is what will be left after it's pressed overnight, it's very firm.
6
You can use in many ways, in a salad or on toast, it's a great texture. Wrap in cling film until ready to use.
Tips & Note
●This is essentially Greek yogurt but it goes a step further to get really solid yogurt. It's almost like a hard butter, so you can really be inventive how you use it
Tips & Note
●This is essentially Greek yogurt but it goes a step further to get really solid yogurt. It's almost like a hard butter, so you can really be inventive how you use it