Smoked Mackerel Sushi (Batella Style)
Use a batella mould to make this easy sushi.
Recipe By: KitchenCIB (https://cookbuzz.com/kitchen/94)
Serves 2 Cook: 15 min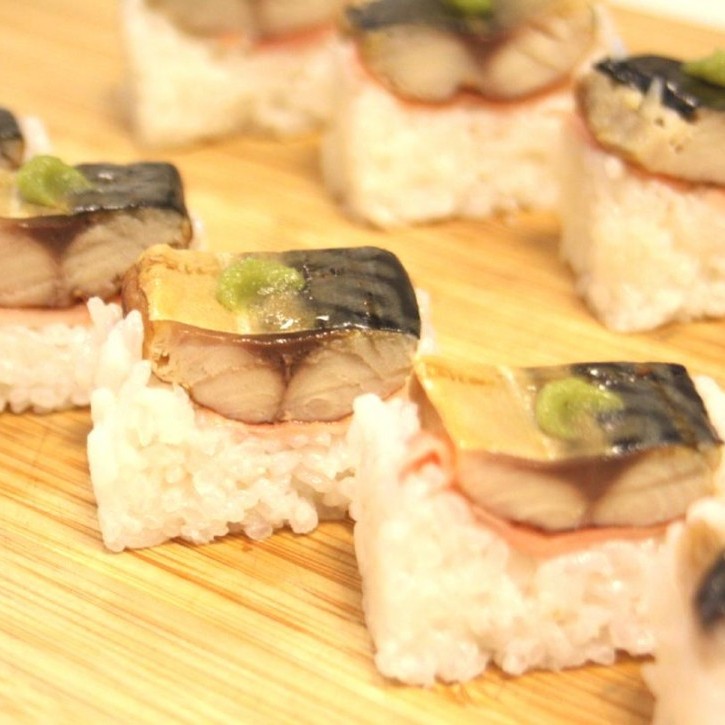 Ingredients
| | |
| --- | --- |
| Cooked rice | for 1 |
| Sushi vinegar | 4 tbsp |
| Smoked mackerel fillets | 2 |
| Pickled ginger (gari) | a little |
| Wasabi | as you like |
Method
1
Make sushi rice while the cooked rice is hot. Use ready made sushi vinegar for a quick recipe.
2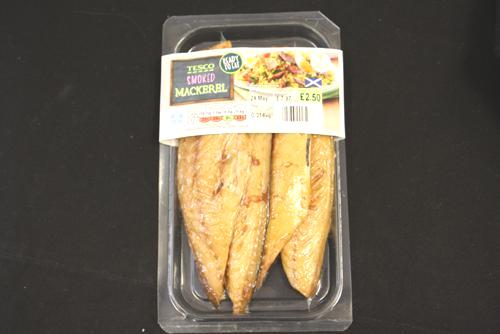 I bought these smoked mackerel fillets from Tesco, use only half of this 4 fillet pack.
3
Put the mackerel in the microwave for 40 seconds. It will shrink so don't overcook.
4
Put some cling film into a batella mould.
5
Place the mackerel on the bottom, skin side down. Cut it to size if it's too long and fill the gaps.
6
If you have gari, put thin slices of this on top.
7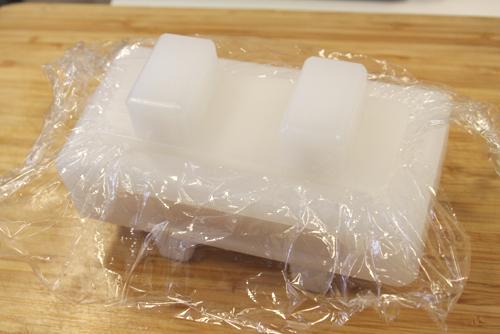 Put half of the sushi rice on top and put the lid on and press down firmly.
8
Remove from the mould and slice into 6 equal pieces with a wet knife (including the cling film). Remove the cling film and squeeze a small bit of wasabi on top. It's ready to serve.
9
I used this Mizkan sushi vinegar, it's really handy in dressings too.
10
To make quick sushi rice, see this recipe ID: 1894.
Tips & Note
●Sometimes, the gari prevents the mackerel and rice from sticking together, so it's not essential to use this
●Cutting the sushi into 6 pieces is the most difficult part, so use a wet knife when you're ready for this bit
Tips & Note
●Sometimes, the gari prevents the mackerel and rice from sticking together, so it's not essential to use this
●Cutting the sushi into 6 pieces is the most difficult part, so use a wet knife when you're ready for this bit