Anchovy Flavoured Pasta with Prawns, Avocado and Sundried Tomato
A delicious combination of prawn and avocado with a hint of the flavour of anchovy...you'll love it.
Recipe By: midnight kitchen (https://cookbuzz.com/kitchen/111)
Serves 3 Cook: 10 min Nutrition: 500 cals
Ingredients
| | |
| --- | --- |
| Pasta | for 3 people |
| Tinned anchovy fillets (small) | 50g |
| Cooked prawns | 1 pack (150g) |
| Ripe avocado | 1 |
| Sundried tomatoes in oil | 6 |
| Olive oil | as you like |
Method
1
Here are the ingredients. Start boiling the pasta in salted water.
2
Put half of the tinned anchovies in a frying pan with the olive oil on medium heat. They will naturally become a paste with the heat.
3
Add the cooked prawns, sliced avocado and chopped sundried tomatoes. Add 2 tbsp of the oil from the sundried tomatoes and 100ml pasta water.
4
Drain the boiled pasta and add into the sauce and mix well.
5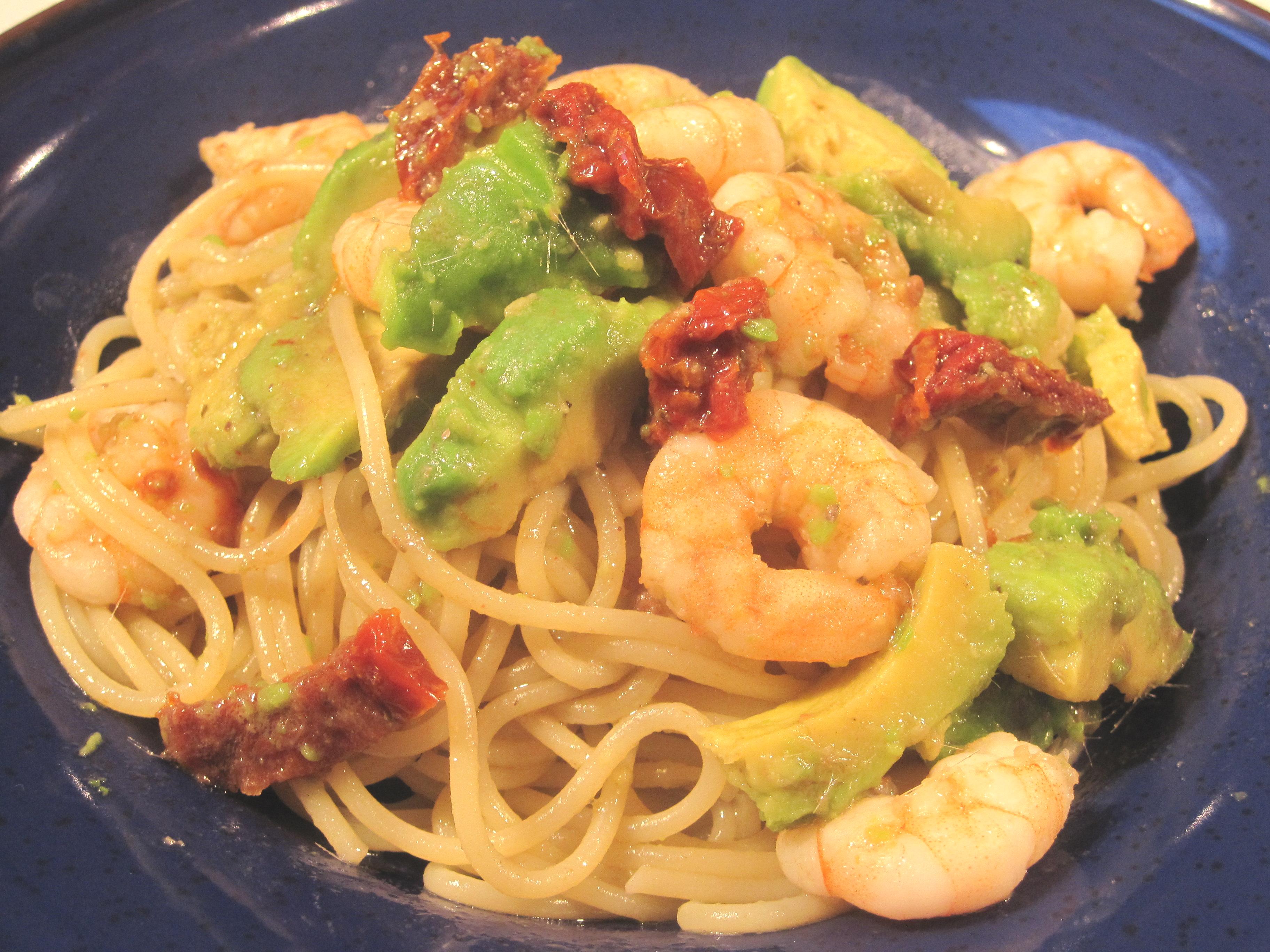 Season with pepper if you like (there's probably enough saltiness from the anchovies).
Tips & Note
Adjust the various ingredients and olive oil according to the amount of pasta.