Bursting with Fruit Swiss Roll
I bought a fruit salad and used it in this recipe, it is simply delicious!
Recipe By: Tobuchan (https://cookbuzz.com/kitchen/25)
Serves 6-8 Prep: 20 min Cook: 10 min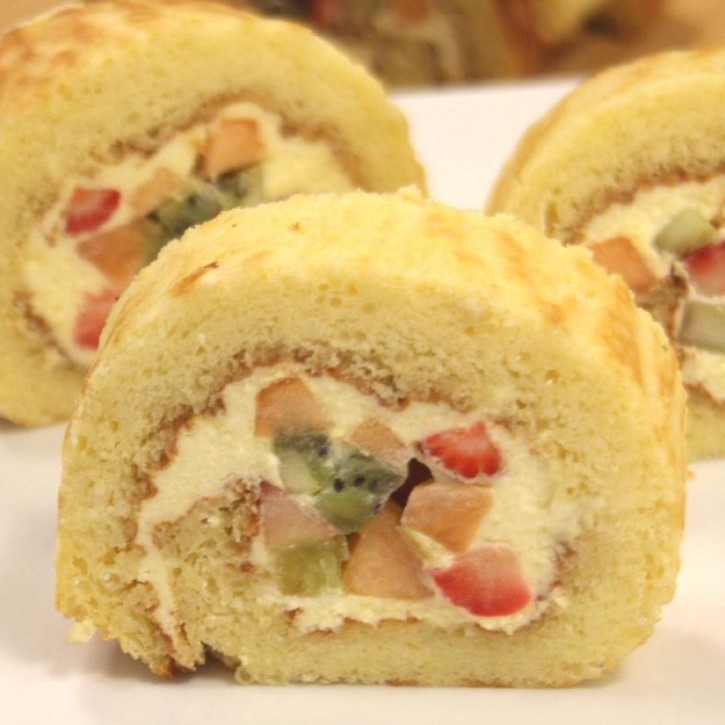 Ingredients
| | |
| --- | --- |
| Sponge: | |
| Eggs | 3 |
| Flour (Supreme Sponge) | 60g |
| Granulated sugar | 60g |
| Hot water (for bain marie) | as required |
| ●Butter | 20g |
| ●Honey | 1 tbsp |
| ●Milk | 2 tbsp |
| Cream Filling: | |
| Double cream | 200ml |
| Granulated sugar | 30g |
| Vanilla extract | 1 tsp |
| Fruit salad tub | 1 |
Method
1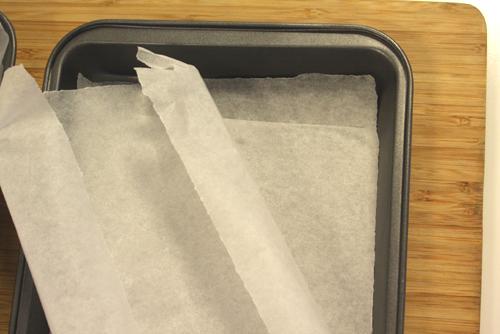 Lay 3-4 baking sheets in an oven tray to stop the base of the sponge browning.
2
Crack the eggs in a bowl and whisk. Add the sugar a bit at a time and whisk well.
3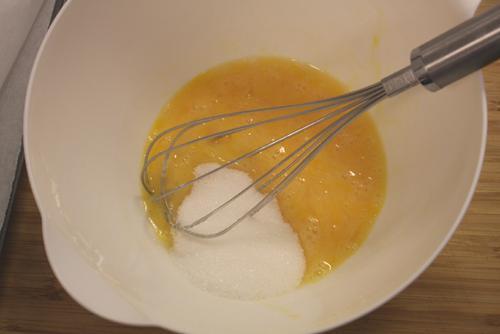 Put the hot water in a larger bowl to make a bain marie. Put the smaller bowl (Step 2) into the larger bowl and whisk the egg mixture for 2 minutes.
4
Remove the bowl from the bain marie and whisk with a hand blender for 3-4 minutes until it forms firm peaks.
5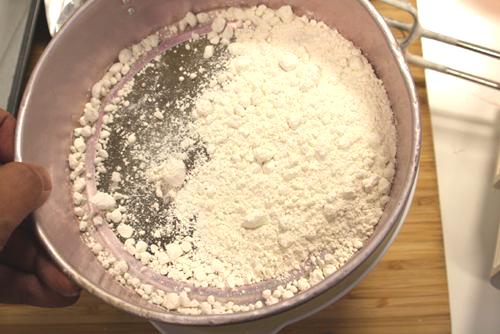 Sift in the flour and fold in lightly with a spatula from bottom to the top.
6
Mix all the ●ingredients and mix well. Scoop one ladle of mixture from Step 5 into the small bowl and combine then return to the large bowl.
7
Pour the mixture into the oven tray and spread evenly. Put into a preheated oven 170C for 10 minutes.
8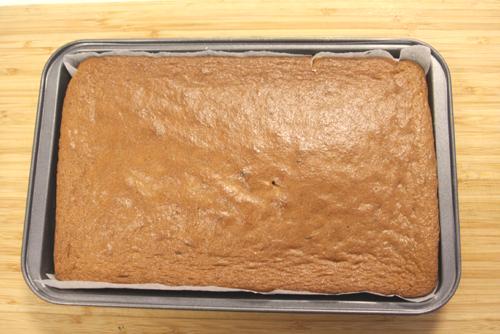 Remove and allow to cool.
9
Make the cream filling: put the double cream in a bowl and whisk with a hand blender.
10
Add the granulated sugar a bit at a time, it will firm up in one minute. Make sure it is firm so that it sticks to the sponge.
11
The pale side of the sponge cake will be the top.
12
On the browned side spread the cream filling evenly with a sliding motion carefully so that the sponge doesn't break.
13
Lay the fruit pieces (no juice) in attractive layers, leaving a quarter free space at the top. If there are any strawberries, cut them in 4 slices.
14
Lift the near end of the sponge with the baking sheet and roll over to half way tightly to get a good core.
15
Continue rolling to the end.
16
With any left over cream, fill in any gaps. Keep in the fridge for 10 minutes before serving.
17
I used McDougall's Supreme Sponge flour, it works really well.


Tips & Note
●Try to leave a small amount of cream filling at Step 12 to fill in any gaps at the end

Tips & Note
●Try to leave a small amount of cream filling at Step 12 to fill in any gaps at the end