Spam & Kimchi Rice Sandwich (Onigirazu)
This will definitely taste good because the spam and kimchi are shop-bought!


Recipe By: Tobuchan (https://cookbuzz.com/kitchen/25)
Serves 1 Prep: 10 min Cook: 5 min
Ingredients
| | |
| --- | --- |
| Spam tin (small) | 1 |
| Egg | 1 |
| Sugar | a pinch |
| Kimchi | 2 tbsp |
| Nori sheet | 1 |
| Cooked rice | 100g |
Method
1
Put the sugar into a beaten egg and make an omelette slightly smaller than a CD/DVD.
2
Cut 2 slices of spam 5mm thick and fry both sides.
3
Place some cling film on a chopping board and put the nori sheet at an angle to make a diamond shape◆. Put half the rice onto the nori and spread out to make a square. Put the egg and kimchi on the top.
4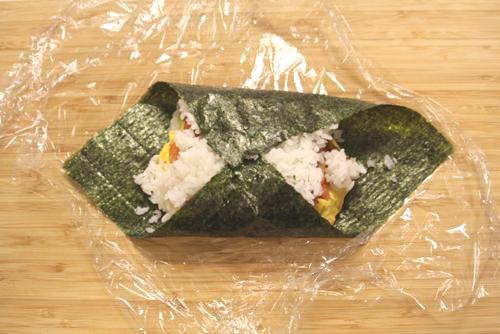 Top with the remaining rice and fold the top and bottom corners of the nori (with the cling film) into the middle and press down firmly.
5
Do the same with the left and right corners. Make a firm square shape and leave for 4-5 minutes.
6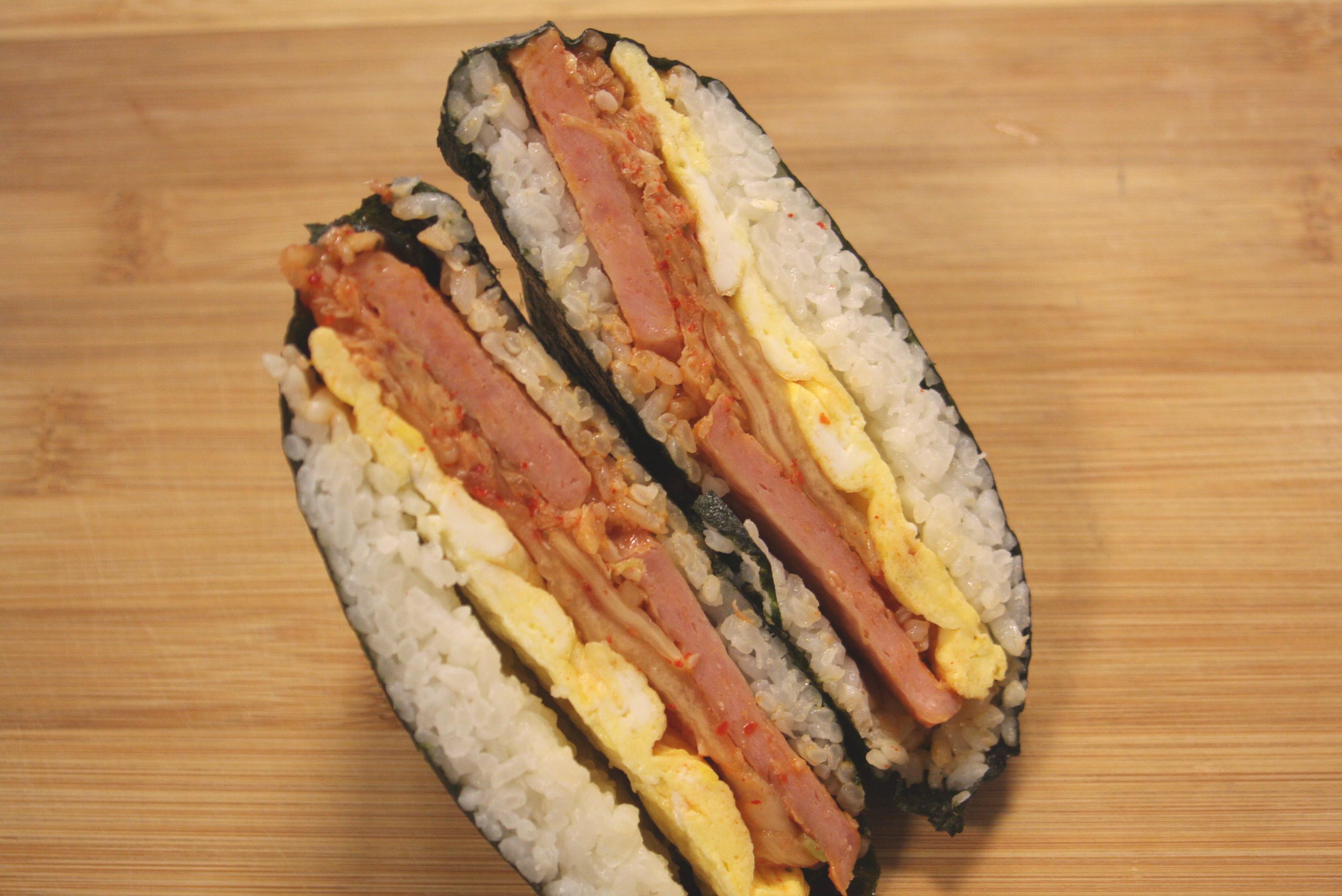 Cut it in half diagonally with a wet knife to display an attractive finish. Then remove the cling film and serve.
Tips & Note