Parma Ham on Roasted Leeks
When you grill leeks, it's sugar content is like a melon, so why not adapt melon and ham to roasted leeks and ham!
Recipe By: Tobuchan (https://cookbuzz.com/kitchen/25)
Serves 2 Prep: 20 min Cook: 5 min
Ingredients
| | |
| --- | --- |
| Leeks | 2 |
| Parma ham (prosciuto) slices | 6 |
| Pepper | as required |
Method
1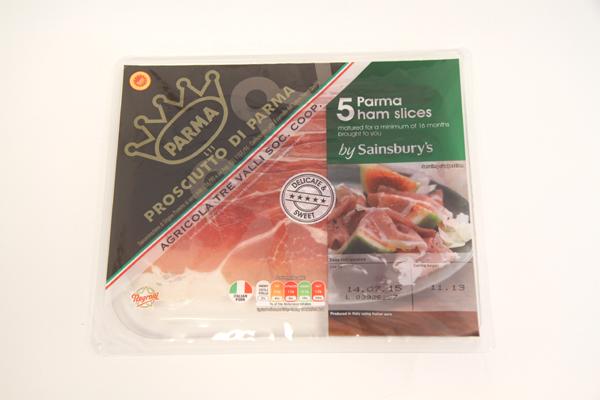 This is the parma ham from Sainsbury's.
2
Trim the leeks or used ready trimmed.
3
Oven roast the leeks in a preheated oven 200C for 20 minutes. Remove the outer 2 or 3 leaves. The inner leaves will definitely be quite sweet.
4
Cut each into 6 pieces and arrange on a plate. Lay the parma ham like a blanket over the leeks, sprinkle with pepper and serve.
Tips & Note
It's quite sweet, but vegetables are still vegetables, so enjoy the sweet leek flavour with the ham.