Super Easy Smoked Salmon Sushi
Smoked salmon sushi at its simplest...yet still tasty and looks good!
Recipe By: cookbuzz (https://cookbuzz.com/kitchen/454)
Makes 12 Prep: 20 min Cook: 15 min
Ingredients
| | |
| --- | --- |
| Smoked salmon | 120g |
| Sushi rice | for 1 person |
| Chilli mayonnaise | as required |
| Red chilli (optional) | as required |
| Spring onions | 2-3 |
| Lemon | 1 slice |
| Lumpfish caviar | as required |
Method
1
I used two trays (12 x 18cm) that I bought from John Lewis. The depth is about 1cm. It is just the right size.
2
Lay a large piece of cling film in one tray, then spread out the smoked salmon evenly.
3
Cover with the sushi rice right to the edges and wrap over with the cling film. Use the other tray to press down firmly.
4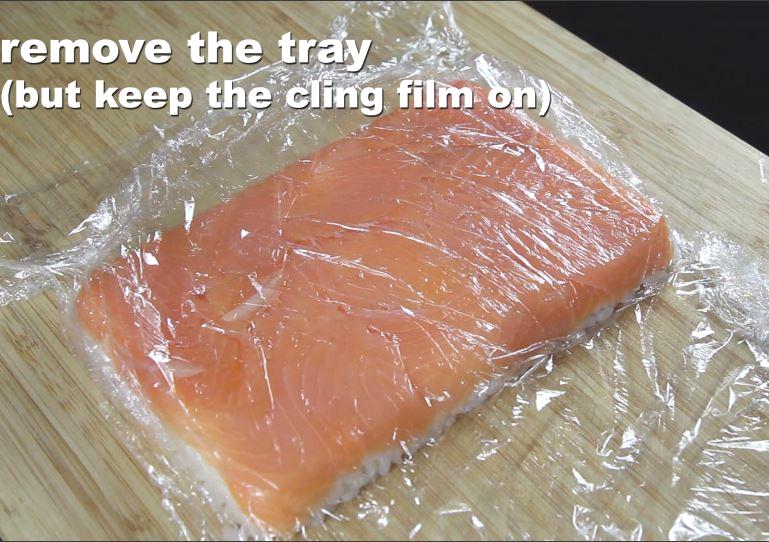 Turn over onto a chopping board and remove from tray, but keep the cling film on.
5
Cut into 12 pieces, using a wet knife with every slice.
6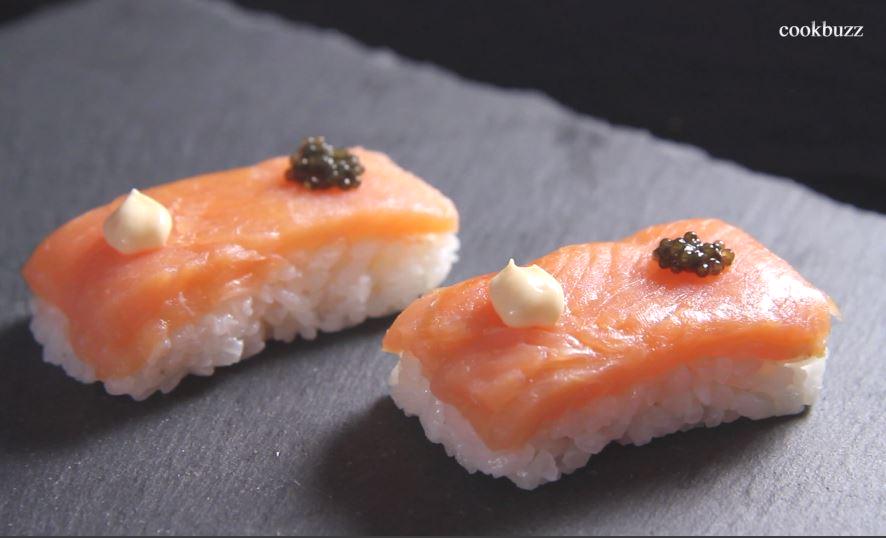 Garnish with a touch of chilli mayonnaise and lumpfish caviar...
7
...then top with a small piece of red chilli, the finely chopped spring onion, and the tip of a thinly sliced lemon. It's delicious as it is, even without soy sauce!
Tips & Note