Super Easy Walnut Chocolate Brownie
Just mix and bake this very American simple cake. This time I used a tin 17 cm × 27 cm.
Recipe By: cookbuzz (https://cookbuzz.com/kitchen/454)
Makes 18 Prep: 20 min Cook: 15 min
Ingredients
| | |
| --- | --- |
| Dark chocolate | 280g |
| Unsalted butter | 140g |
| Salt | a pinch |
| Milk | 85ml |
| Granulated sugar | 120g |
| Eggs | 3 |
| Dark rum | 2 tbsp |
| Plain flour | 85g |
| Cocoa powder | 30g |
| Walnuts | 100g |
Method
1
Break the chocolate into pieces and put in a bowl together with the salt and butter and heat in a microwave for 1 minute to melt it. Mix it thoroughly with a whisk to dissolve completely.
2
Add the milk and mix well. Add the sugar,eggs and rum and mix well with a whisk.
3
Sift in the flour and cocoa powder and mix well first with a whisk then a spatula.
4
Break up the toasted walnuts (shop bought) with a knife and put 70g into the bowl and mix well.
5
Lay some baking paper on the bottom and up the sides of an oven tin. Pour in Step 4, making sure that it reaches every corner. Level the surface.
6
Sprinkle the remaining 30g of walnuts on top evenly and bake for 15 minutes in an oven preheated to 170 °C.
7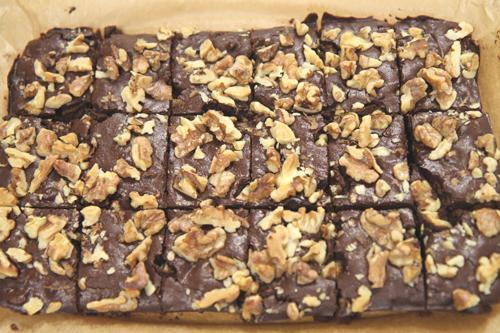 Remove the brownies with the baking paper from the oven tin, then when cooled, peel away from the baking paper and cut the brownies to your preferred size.
8
Sprinkle with some icing sugar, and serve with some vanilla ice cream for a luxurious dessert.
Tips & Note
Similar Recipe
You fancy some brownies? In only 30 minutes, they'll be fresh and ready to enjoy!
Dark chocolate, Butter, Milk, Granulated sugar, Eggs, Dark rum, Plain flour, Cocoa powder, Walnuts
Less butter, less sugar recipe.
Eggs (medium), Butter(salted), Vegetable oil, Self raising flour, Granulated sugar, Vanilla extract, Honey, Water or milk, Cocoa powder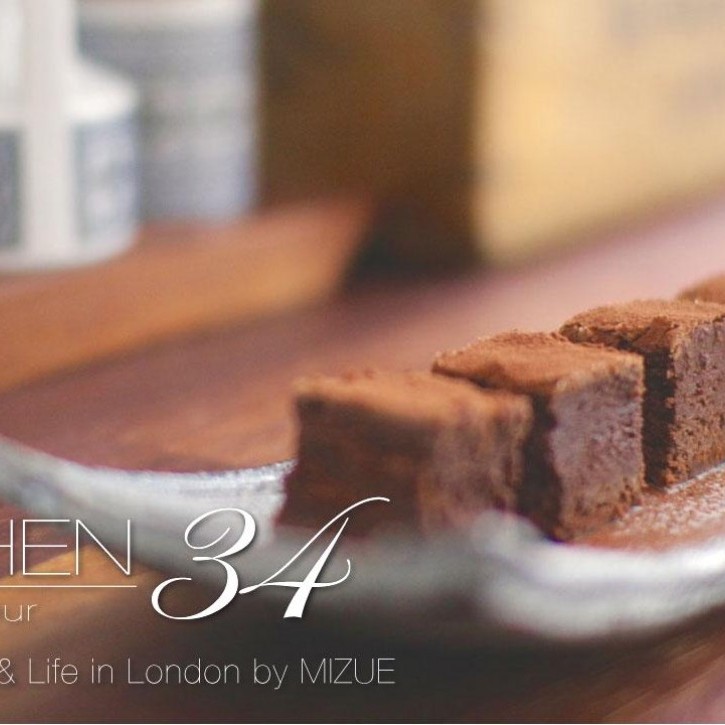 It's a simple basic brownie with the flavour of Scotch Whisky. It looks really tasty and is so easy to make.
Chocolate (70% cocoa), Butter (unsalted), Eggs (medium), Caster sugar, Scotch Whisky, Plain flour