The Simplest Ever Chocolate Fondant
If you've got a ramekin, you should try this...
Recipe By: Raspberry hut (https://cookbuzz.com/kitchen/447)
Makes 6 Prep: 8 min Cook: 12 min
Ingredients
| | |
| --- | --- |
| Dark chocolate | 120g |
| Butter | 120g |
| Eggs | 3 |
| Granulated sugar | 80g |
| Plain flour | 45g |
| Salt | a pinch |
Method
1
Put the dark chocolate and butter in a glass bowl and microwave for 1 minute. Whisk until nice and soft and completely melted.
2
Put the eggs and sugar in another bowl and whisk well.
3
Mix Steps 1 and 2 and add the pinch of salt. Sieve in the flour and mix well with a whisk.
4
Pour the mixture to about half height of a buttered ramekin and bake for 12 minutes in a preheated oven 200℃.
5
Allow to cool for 5 minutes then put the ramekin in a bowl of water for 30 seconds. Tap with the palm of your hand to release the fondant easily.
6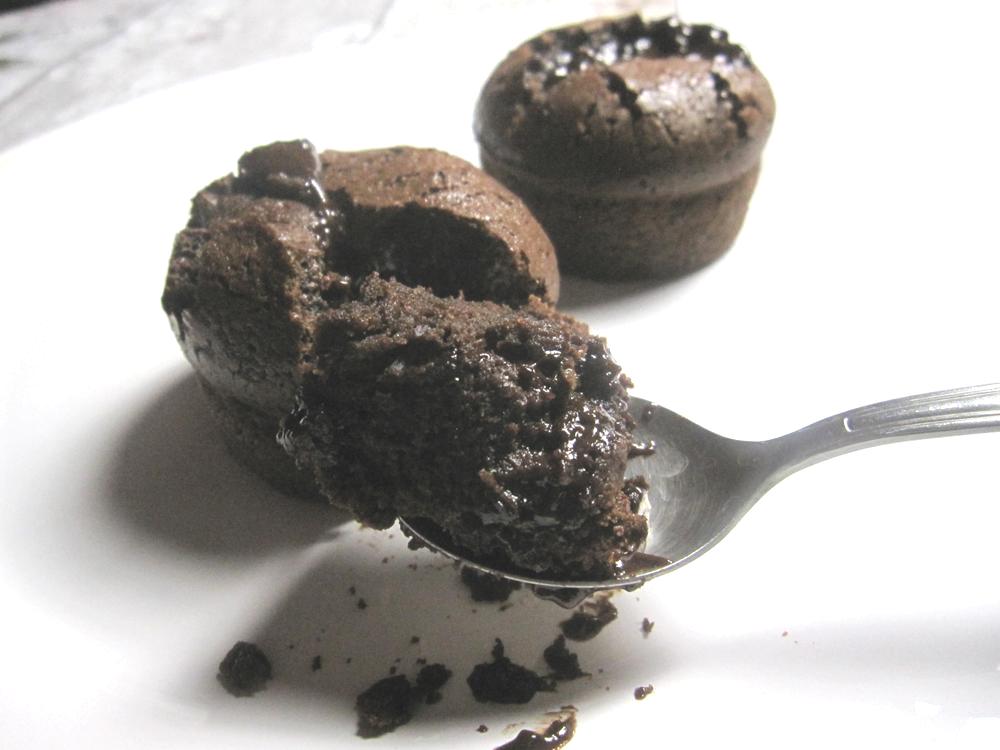 Garnish with some vanilla ice cream and serve immediately. You'll feel like you're dining in a restaurant!
Tips & Note
I've got 3 recipes!

RASPBERRY HUT
If you've got a ramekin, you should try this...
Dark chocolate, Butter, Eggs, Granulated sugar, Plain flour, Salt
You can make a really delicious sauce with sweet and sour apricot preserve and honey.
Chicken thighs, Salt & pepper, Paprika, Olive oil, Chicken stock, Apricot preserve (jam), Honey, Garlic, Soy sauce, Thyme, Lemon juice, Spring onion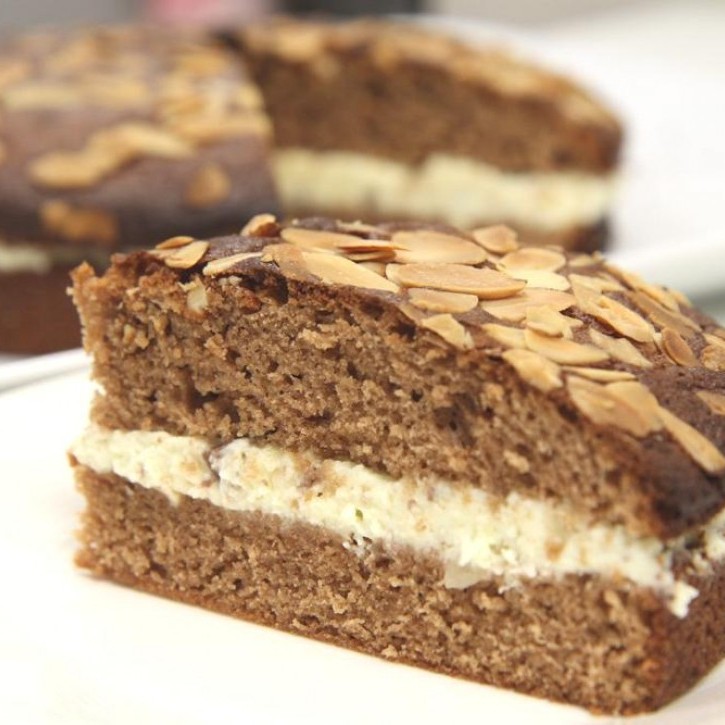 I found some chocolate in the fridge and some sliced almonds in the cupboard. I grabbed them both and came up with this!
Cadbury's Dairy Milk Chocolate, Butter, Granulated sugar, Vanilla extract, Honey, Eggs, Self raising flour, Cocoa powder, Sliced almonds, Double cream