Purple Egg
Adding a touch of lemon juice to the liquid from boiled red cabbage will make it more red than blue. Adding the boiled egg in now will give a lovely purple shade!
Recipe By: Tobuchan (https://cookbuzz.com/kitchen/25)
Makes 2 Cook: 120 min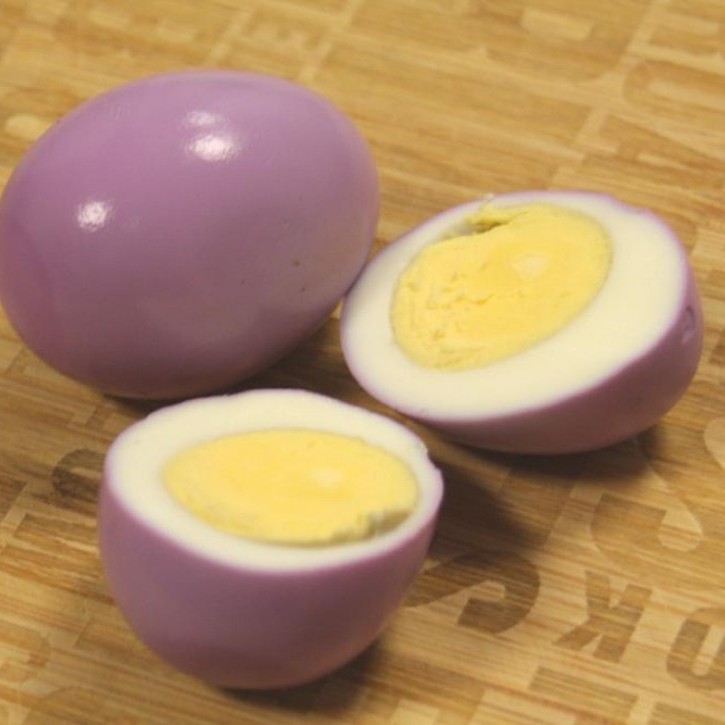 Ingredients
| | |
| --- | --- |
| Red cabbage | 1/2 |
| Hot water | 2 litres |
| Eggs | 2 |
| Lemon juice | 2 tbsp |
Method
1
Roughly chop the red cabbage and boil in the hot water.
2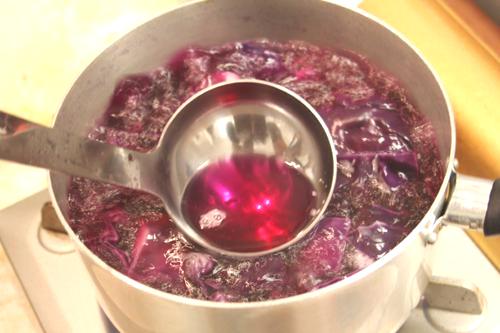 Add the lemon juice - you'll see an instant change of colour from blue to red - it reminds you of your science classes at school!
3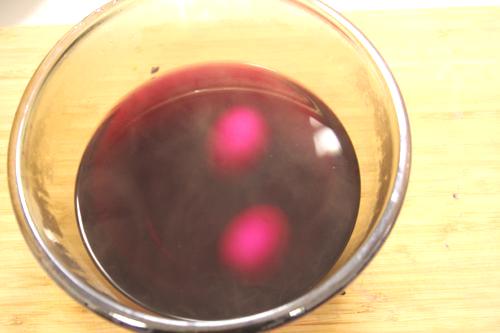 Drain the liquid from the cabbage into a bowl and add the boiled eggs whilst it's still warm. Keep for 2 hours. You can use the cooked cabbage in other recipes.
4
You'll get a wonderful red egg...no, actually, it's purple!
5
If you keep it overnight, the colour changes again to a lovely blue-purple. We might need a scientist to explain further!
Tips & Note