Bok Choy with Garlic Soy Sauce
A green vegitable side dish that can be eat endlessly
Recipe By: Meifeng (https://cookbuzz.com/kitchen/443)
Serves 2 Cook: 10 min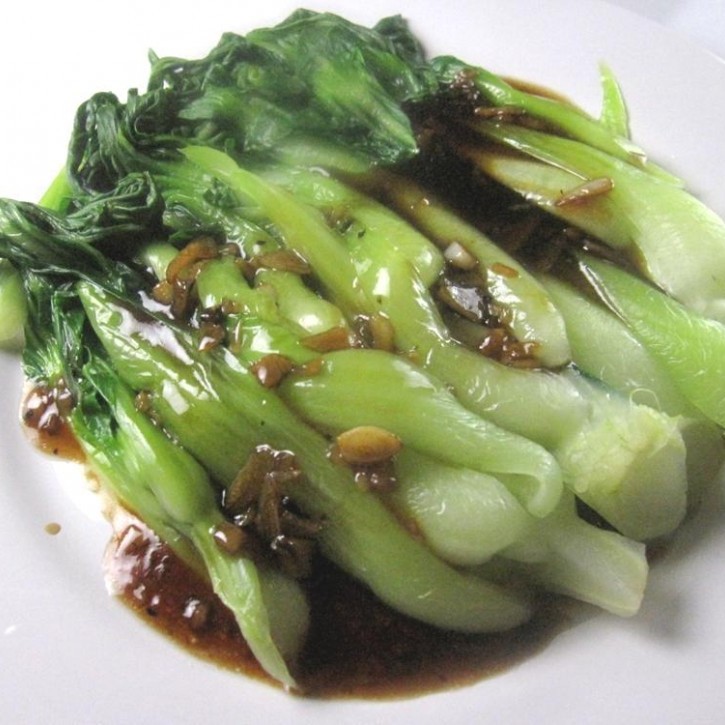 Ingredients
| | |
| --- | --- |
| Bok choy bunches | 2 |
| Vegetable oil | 1 tbsp |
| Garlic | 2 cloves |
| Soy sauce | 1.5 tbsp |
| Sugar | 2 tsp |
| Water | 3 tbsp |
| Cornflour in a bit of water | as required |
Method
1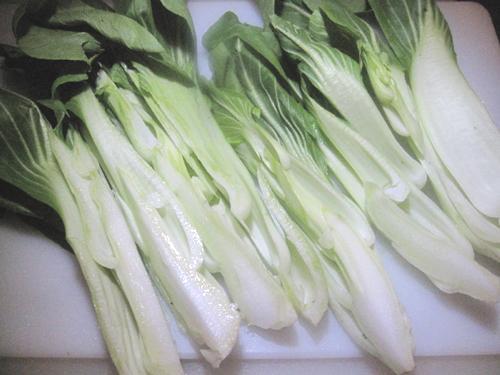 Slice the bok choy into 4 vertically. Rinse them thoroughly as there can be sand and soil between the stems and leaves.
2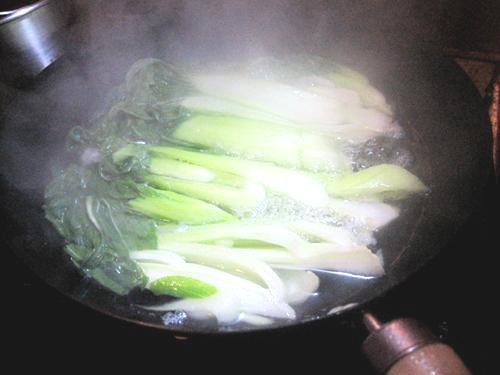 Boil plenty of hot water in a wok, add 1 tsp salt and boil the bok choy for 3 minutes before draining in a colander.
3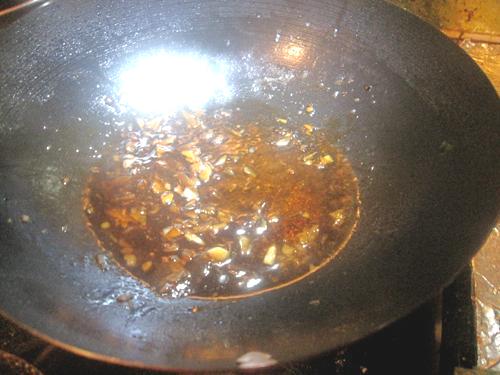 Add the oil to the cleaned and dried frying pan and stir fry the finely chopped garlic on high heat. Add the soy sauce, sugar and water and mix well. Boil down to half the amount.
4
Finally, thicken the sauce with the cornflour and pour over the bok choy. Enjoy.
Tips & Note
I've got 3 recipes!

MEIFENG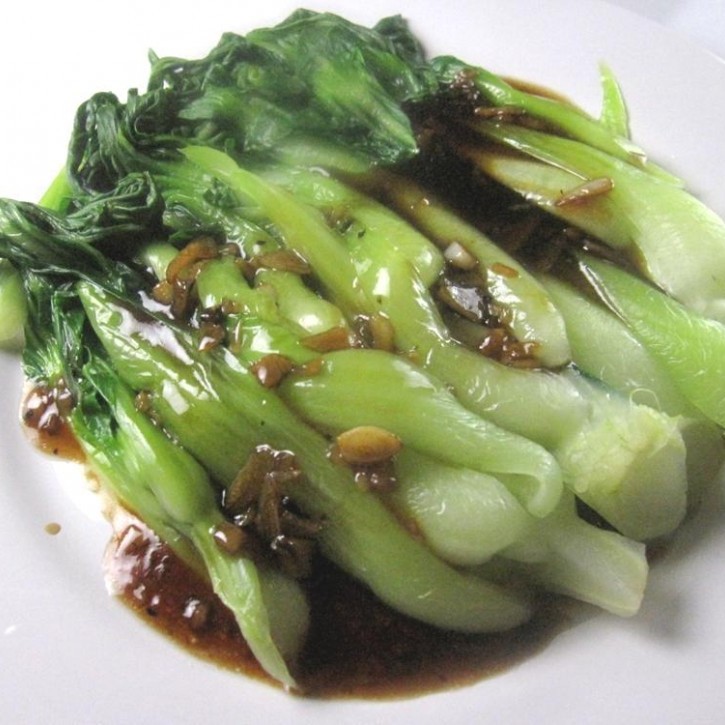 A green vegitable side dish that can be eat endlessly
Bok choy bunches, Vegetable oil, Garlic, Soy sauce, Sugar, Water, Cornflour in a bit of water
A simple and delicious Chinese recipe, just marinate the beef and stir fry everything in one go.
Beef (rib eye stake), Spring onions, Marinade:, Salt & pepper , Sugar, Oyster sauce, Vegetable oil, Cornflour (or potato starch), Rice wine, Seasonings:, Soy sauce, Salt & pepper, Sesame oil
A lovely vegetable side that you will eat endlessly.
Choi sum, Salt, Sesame oil, Sauce:, Oil, Ginger, Garlic, Oyster sauce, Soy sauce, Pepper, Water